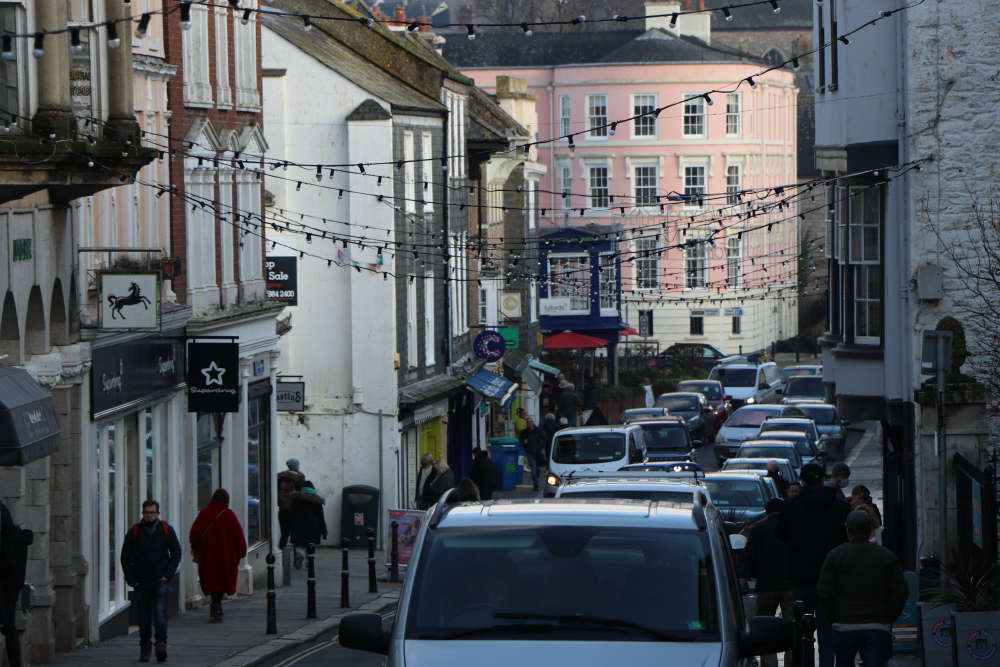 People are cross in Totnes
Reaction to party antics
Voters in one of Devon's safest Conservative constituencies have been reacting to calls for Boris Johnson to quit after he admitted attending a drinks party in lockdown.
The PM faces anger from his own party after being forced to apologise for being at the Downing Street garden drinks party during the first lockdown
It was just one of a number of social events which took place at Number 10 including two parties held before Prince Philip's funeral, when covid restrictions banned indoor mixing.
The prime minister did not attend the parties on 16 April 2021, but MPs and voters have expressed fury at the revelations and many are demanding the PM's resignation.
Totnes has had a Tory MP since the seat was formed in 1997 and the current holder, Anthony Mangnall, has a majority of over 12,500. His predecessor, Dr Sarah Wollaston was elected as a Conservative in 2010, but she switched parties, first to Change UK and then to the Liberal Democrats during the years following the Brexit referendum.
Local resident Josie Birch is angry about recent developments. She said: "It initially makes me really, really cross, just thinking about all of the people that have suffered loss and the things that people have missed out on during that time."
Ms Birch said she hadn't voted for Mr Johnson and now believes he is unfit to run the country.
"I can't believe he hasn't already resigned. I think it's madness," she said.
But even Tory voters expressed concern about what the number of events and the way in which Conservative Party members and civil servants had apparently flouted the rules.
Another local resident, Andy Rowse, said: "I am a Boris supporter, but to hear of the parties that have been going on at Downing Street is very disappointing.
"So, maybe it is time for Boris to step down and let someone else take charge.
"I think he's probably lost the respect of the country, to be honest."
And Mr Rowse even said who he thought should be the next PM. "I think Rishi Sunak's seems to be a good politician. He talks well comes across very well."
But not all voters agreed that the events had been damaging for Boris Johnson.
One voter, Susan Holmes, felt Labour leader Keir Starmer's response to the PM's admission was more damning than the parties themselves.
"I was watching Keir Starmer and the words that he spoke and, to me, it just looked like they were baying for blood," said Ms Holmes.
"It was quite obvious that Boris had got caught out but, really, did he need to use those words; like saying there's a 'man who's run out of rope.' and laughing at him?
"And I just thought, if I was him and I watched that back, I'd be totally ashamed of myself.
"I didn't feel sorry for Boris Johnson, but I think if I was going to vote I think I'd still vote for him rather than Keir Starmer, after his behaviour?"
If more than 54 Conservative MPs send letters to the 1922 committee of backbench MPs saying they have no confidence in Johnson it would trigger a leadership challenge.