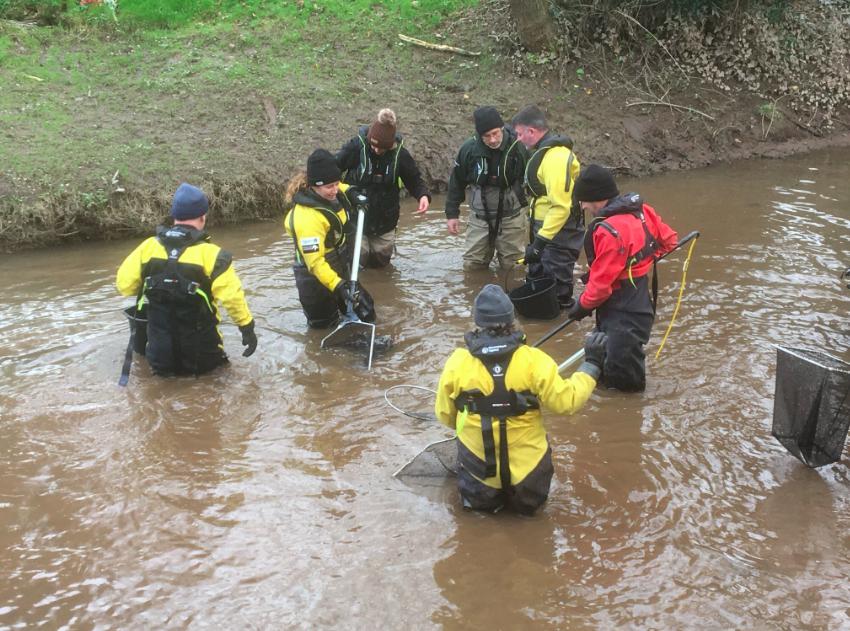 Photos credit: Environment Agency (Twitter: @EnvAgencySW)
A sinkhole appeared last month, which has led to a drop in water levels
Fish have been fished out of the Rive Exe today by the Environment Agency.
A sinkhole appeared near St James Weir last month, which has led to a drop in water levels. It also swallowed a bench.
But it's less water that's put the fish at risk. So they've been taken away and will be put back at different parts of the Exe later.