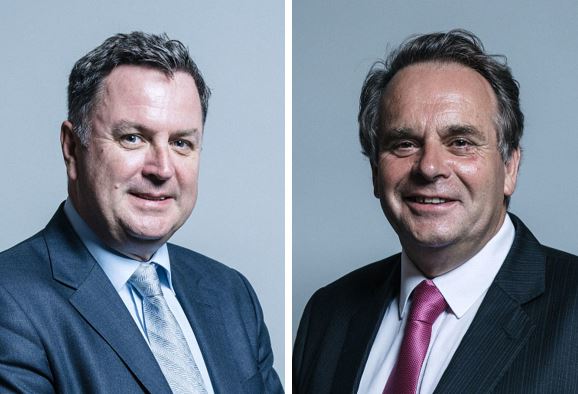 Mel Stride and Neil Parish have declared their support for the environment secretary
Two Devon MPs have publicly endorsed Michael Gove to become the new Conservative leader and Britain's next Prime Minister.
Yesterday Tiverton and Honiton MP Neil Parish declared his support, saying Mr Gove had impressed him as environment secretary.
He said: "Michael Gove has been a stand out communicator when he has appeared in front of the Select Committee - and his eye for detail means I am confident Defra is in a strong position as we leave the EU.
"Furthermore, he has demonstrated time and again that he truly understands the needs of our farmers. He wants to see a productive and prosperous farming industry in this country, and he has seized the opportunities brought about by Brexit to try to make this happen.
"Michael is ready to lead and I am pleased to back him to be our next Prime Minister and Leader of the Conservative and Unionist Party."
This morning that call was echoed by fellow Devon MP and Leader of the House Mel Stride.
Speaking on the BBC, Mr Stride said: "He is the person who in government has demonstrated the grip, the ideas, the vision to get so many things done as the outstanding minister of his time."
However, not all MPs in the county have backed Mr Gove. Hugo Swire, the member for East Devon, last week endorsed the former Brexit Secretary Dominic Raab.
Nominations for the leadership will close in the week commencing 10 June.