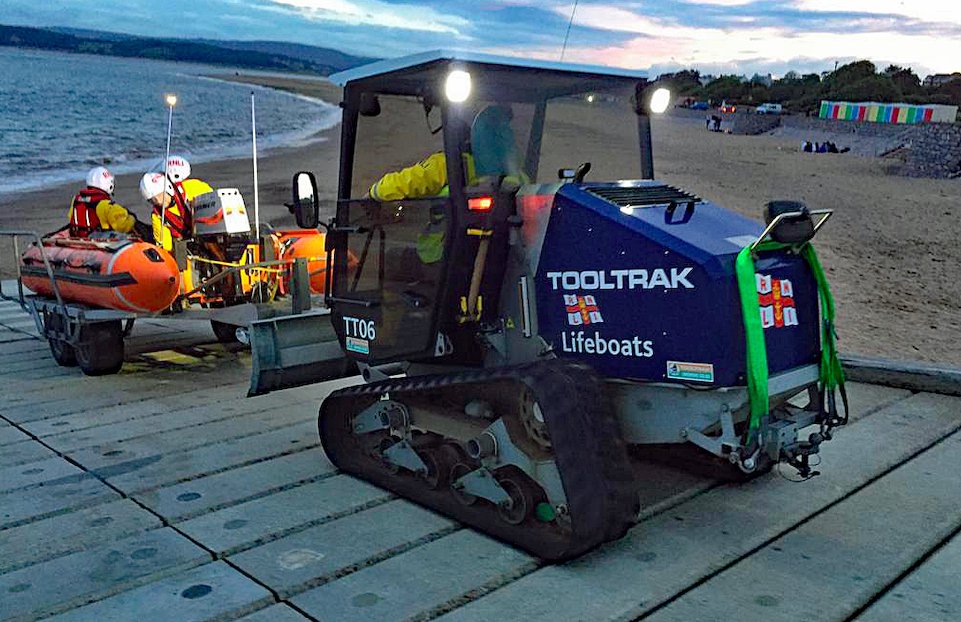 Exmouth inshore lifeboat launches (courtesy: Chris Sims/Exmouth RNLI)
Lifeboat, helicopter and police officer in estuary hunt
Exmouth RNLI volunteer crew were called out on Thursday night following a sighting of two people in mud flats on the River Exe west of Exton.
Just after 8 p.m. the coastguard called the crew out. Devon and Cornwall police officers and the police helicopter Aldo joined the search.
It turned out to be a false alarm.