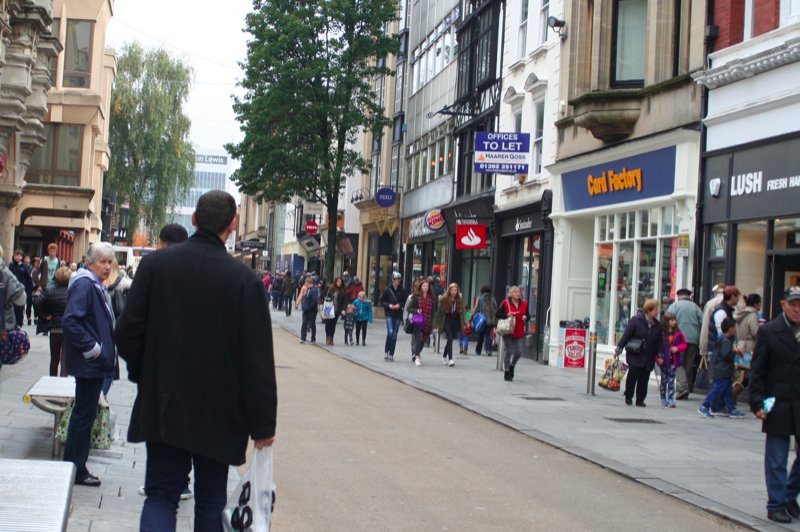 Exeter Highstreet
Exeter has ninth healthiest street in Britain
Exeter is one of the top-ten places in the UK with 'healthy' high streets.
The Royal Society for Public Health found people living in towns with lots of bookies, fast-food shops and off-licences die younger than those with more libraries and pharmacies nearby.
Outlets that were considered healthy included leisure centres, health services, libraries, museums and art galleries.
The report also considered pubs and bars as being a positive presence on the High Street because they are centres for social interaction. However, pubs are in decline. Many people are using coffee shops as places to socialise, eat and drink instead.
Grimsby has been named the unhealthiest town, followed by Walsall and Blackpool.
The healthiest place is Edinburgh followed Canterbury with Exeter in 9th.