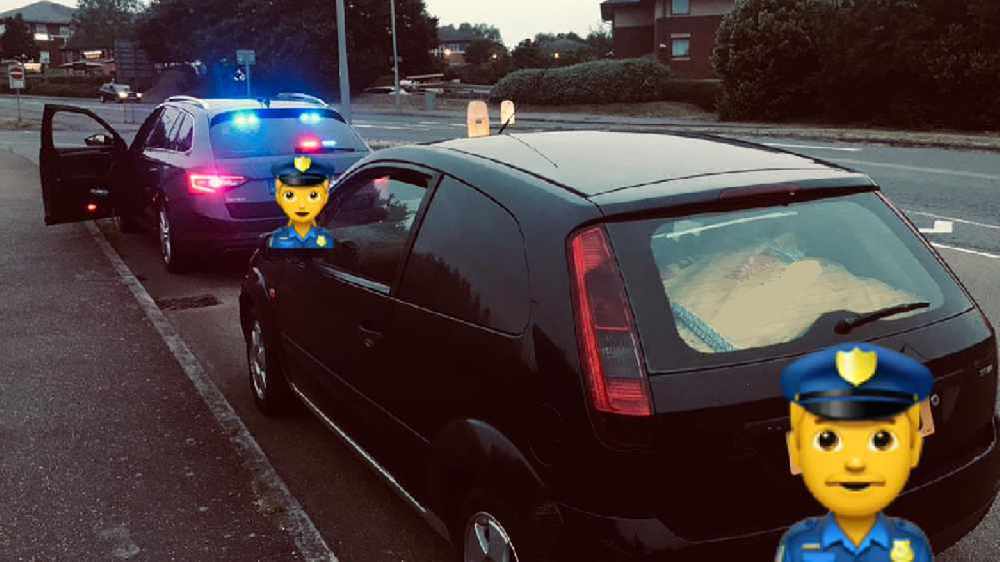 Image: @RoadPolAlliance, Twitter
The driver was stopped in Exeter.
A woman from Honiton has been arrested after being found to have no insurance and driving whilst on her mobile.
Officers stopped the 39 year old on Honiton Road at 8.55pm yesterday (Wednesday 10th July). She was arrested on suspicion of driving while unfit through drugs and possession of Class B drugs.
She has been released under investigation pending further enquiries.
A search of the vehicle was carried out by police and a quantity of suspected controlled drugs were found.
Officers tweeted about the incident, saying: "Going for a cocaine-fuelled drive through Exeter in your uninsured car? Why not make a call on your mobile too? That way you'll stand out like a sore thumb and get our full attention. One more car seized and driver in custody.#whenicalledyoucame #expensivenightout"