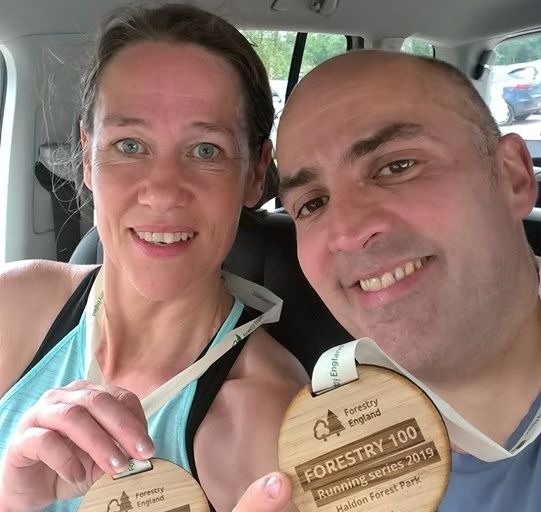 Image: Karen Brewer
She was taking part in a 10k in the forest
A woman from Exeter's been left with bruising and sore ribs after being floored by a deer.
Karen Brewer was at the start of the Haldon Forest 10k run - part of the Forestry 100 running series.
She manged to continue the race and finish 1st in her age category. She's thanked those who asked if she was OK after the event.