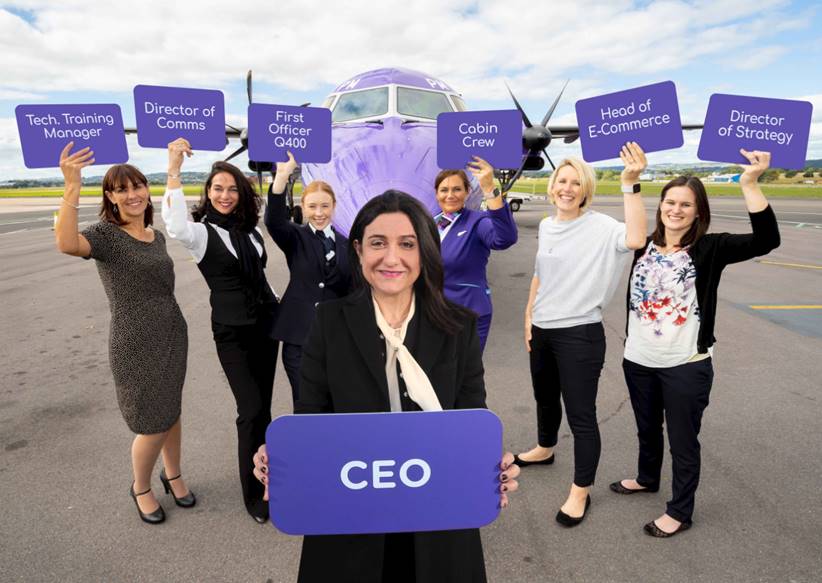 Women don't just have to join cabin crew
Flybe launches Fly-she to address gender imbalance
Girls are four times less likely than boys to want to become airline pilots, according to new research by Exeter-based airline Flybe.
That's not good enough, in their opinion, so they're launching a new campaign to get girls soaring. Although Flybe's run by a female, CEO, Frenchwoman Christine Ourmières-Widener, only 41 per cent of the company's employees are female, with the highest proportion in cabin crew roles.
The airline wants to see more women at the controls of their aircraft, or working on them as aviation engineers.
"Aviation is still very much a male-dominated industry," says Ms Ourmières-Widener. "There are many reasons for this gender imbalance, but the main one is that the pipeline of female talent in engineering and piloting is simply not there." She started her own working life as an engineer in an airline maintenance department, is the UK's only female airline CEO and one of only a few in the world. She is also the first of only two women appointed to the governing body of the influential International Air Transport Association (IATA).
With the airline industry forecast to double in size by 2035, it is predicted that the sector needs 637,000* new pilots to meet global demand. Therefore, attracting talent from the 51 per cent of the population that is not currently applying for these roles is an urgent commercial necessity. This year, Flybe offered two young women places on its new engineering apprenticeship scheme which, as part of the 15 opportunities available each year, will continue to encourage women to embark on careers in the sector.
Ms Ourmières-Widener says: "We cannot ignore the fact that the research indicated that nearly one in five girls believe there are jobs they cannot do and I firmly believe that young women cannot be what they cannot see. ThroughFlyShe, we are committed to showing women they can fly high – whatever it is they want to do."
Flybe has created a video to introduce just some of the women who make up the female workforce at the airline: https://youtu.be/2PKueCJCobw