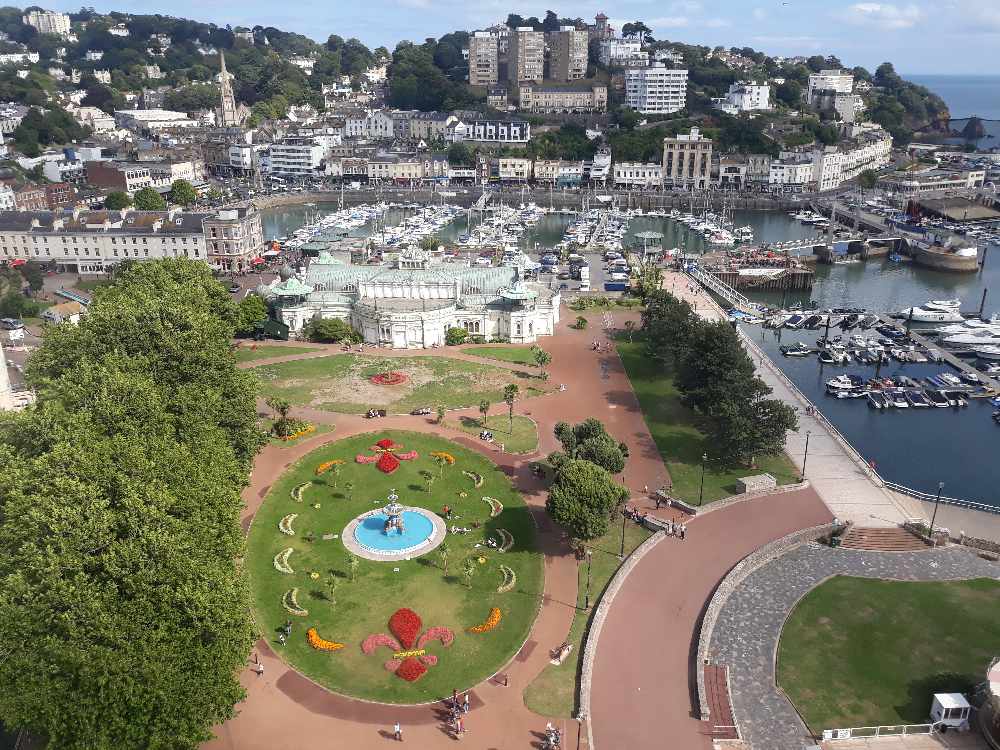 Torbay playing catch-up with street lights
Torbay Council expects people to be responsible for own safety
A senior member of a leading women's charity says women are tired of being asked to adjust their behaviour to keep safe, after Torbay Council claimed people are responsible for protecting their own safety and security, regardless of gender or street lighting.
A report into ageing street lights in Torbay says the council is "playing catch-up" in attempts to get additional government funding to push ahead with a £4 million backlog of work fixing inefficient and potentially dangerous street lights.
But the End Violence Against Women Coalition is concerned. Deniz Uğur, deputy director of the charity said: "Women are tired of being asked to adjust our behaviour to keep ourselves safe. We need to finally see the focus shift to addressing the attitudes and behaviour of perpetrators.
"CCTV, street lighting, self-defence classes and other superficial, piecemeal measures will not deter or stop perpetrators intent on targeting women.
"Instead, we need investment in prevention work that tackles the root causes of male violence against women. This includes education in schools and public campaigns to shift the attitudes that mean abusive behaviour is not minimised, tolerated and normalised."
At a cabinet meeting discussing the safety issues arising from Torbay's streetlight repair backlog, Cordelia Law (Liberal Democrat, Tormohun) said: "It's important to say this isn't just for women, it's important to stress that anyone can benefit: men, women, young, old – we all need to see where we're going."
Leader of the council Steve Darling (Liberal Democrat, Barton with Watcombe) agreed, saying: "The reality is that the people who are most likely to be attacked at night time walking home after a night out are actually young men.
"While Sarah Everard is rightly highlighted here, the issues around safety for women and cultures around women is a core problem."
When asked after the meeting where he had sourced the statistics about young men being attacked more than anyone else, Cllr Darling said his comments rose from him worrying about his sons. The Crime Survey for England and Wales for the year ending March 2020, collated by the Office for National Statistics, found men are more likely to be the victims of all types of violent crime than women apart from domestic violence.
Challenging the idea that men new more likely to be attacked at night as women, Ms Uğur said: "Although some men are victims of violence in public spaces and it's important to challenge this. Women and girls are disproportionately targeted by perpetrators which are almost always men. This is not new information and is not open to interpretation."
Torbay Council's street lighting report was launched following the Lib Dem-Independent coalition council's decision to explore issues around safety after the murder of 33-year Sarah Everard in London in March.
This week former police officer Wayne Couzens was given a whole life sentence for her rape and murder, after abducting Ms Everard as she walked home. The case has once again raised concerns that not enough is being done to prevent violence on women by men.
Last week another woman, 28-year-old primary school teacher, Sabina Nessa, was also attacked and killed in London. Garage worker Koci Selamaj, 36, has been charged with what the proscecutor calls her 'predatory' murder.
On Friday, prime minister Boris Johnson urged people to put their "trust in the police" but also acknowledged problems in how violence against women and girls is tackled.