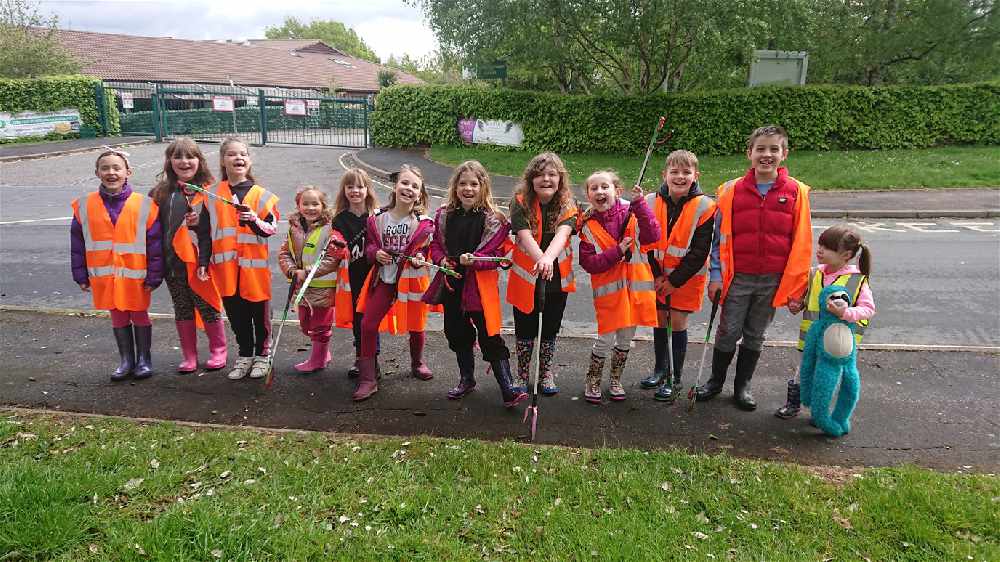 Local councillor encourages others to follow suit
A group of schoolchildren have been praised for their efforts after organising a litter pick in Exeter. The youngsters, from Alphington Primary School, gave up their Saturday to tidy up the neighbourhood.
The litter pick was the idea of eight-year-old Emily Brezovska, who often uses sticks to pick up litter around Alphington.
Councillor David Harvey, Lead Councillor for City Management, encouraged others to follow their lead. "This is a fantastic effort from a group of community spirited youngsters," he said.
"I have nothing but admiration for determination to tidy up their neighbourhood – to me they are environmental champions and I hope others around the city will follow their example."
The youngsters picked up enough litter to fill three big bags, plus a box full of sharp edges.