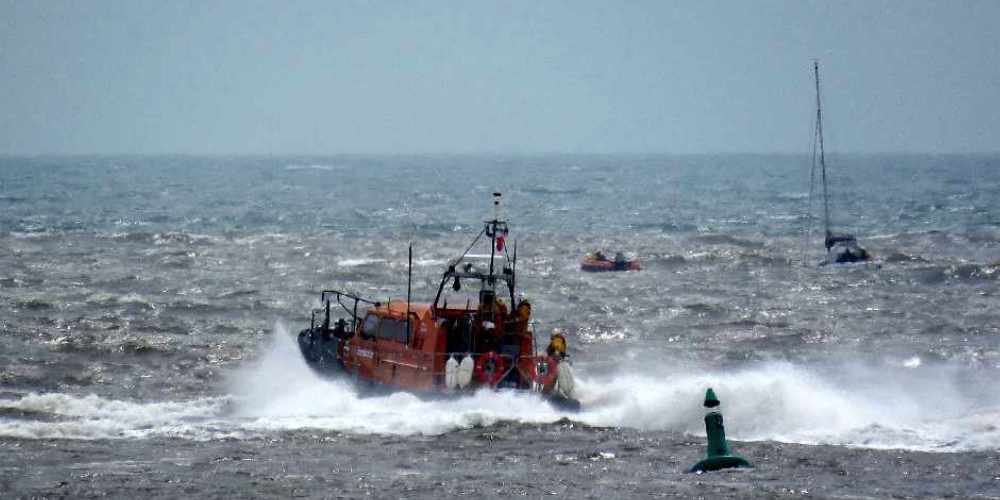 A lifeboat helped to rescue the youngsters (Library image)
The rescue operation involved two helicopters and a lifeboat
Two youngsters had to be rescued, after being washed out to sea in East Devon yesterday evening [28 June].
The rescue operation, involving two helicopters and a lifeboat, was launched around the mouth of the River Axe at around 6.20pm.
The young pair were pulled out from the water and taken to A&E.
In a statement, Beer Coastguard said: "One of our rescue officers was first on scene and conned Lyme lifeboat on to the two casualties and they quickly recovered them into the lifeboat.
"Both were cold and one had swallowed sea water.
"It was decided to lower the paramedic from the helicopter onto the lifeboat to check them over.
"As it was too rough on the shore for the lifeboat to land, and due to their condition, it was decided to winch both into the helicopter and land on the beach where the HART team and doctor on board the air ambulance could check them out.
"It was decided both needed to be taken to A&E via land ambulance.
"We wish them a quick recovery."