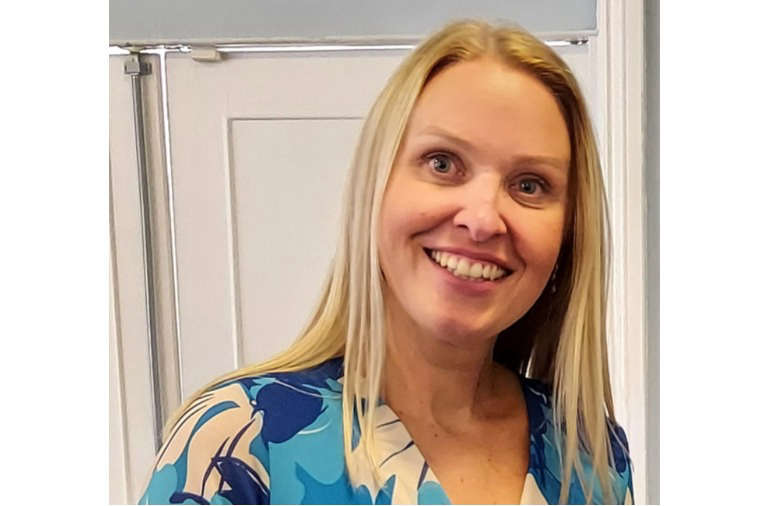 Helen Hurford (courtesy, Conservative Party)
Helen Hurford will represent the party
The Conservatives have named Helen Hurford as their candidate for next month's Tiverton and Honiton parliamentary by-election.
The former head teacher, who is currently deputy mayor of Honiton, was selected by Tory members at the weekend.
Voters will go to the polls on Thursday 23 June to elect their new MP, following the resignation of Conservative Neil Parish after he admitted watching pornography in the House of Commons.
Ms Hurford says her campaign will "focus on delivering on people's priorities for the area including improving transport links, supporting farmers and businesses."
"As someone who was born and bred here, I am thrilled to be selected as the Conservative candidate for Tiverton and Honiton," she said. "I understand what it is like to live and work here and the issues people want addressing across the constituency.
"But most of all, people here want an MP to get on with the job and deliver on their priorities. And like them, I want this constituency to thrive and take all the opportunities we have here."
The announcement comes after the Liberal Democrats announced ex-army major Richard Foord as their candidate on Friday, while businesswoman Liz Pole – who came second in the seat for Labour in 2019 – will be representing the party again.
Reform UK, formerly known as the Brexit Party, will also be standing in the election. They have named Andy Foan as their candidate.
"Andy was born near Tiverton, serving in the Royal Navy and RAF before becoming a pilot and flying instructor. He is standing to tackle the cost of living and to restore trust in politics," a tweet by the party stated.
There is speculation that Mr Parish could also stand as an independent. He recently told the BBC he had not yet decided whether to run: "I'm still taking soundings and haven't made my mind up yet either way."
The Conservatives are defending a majority of more than 24,000 votes secured in 2019.