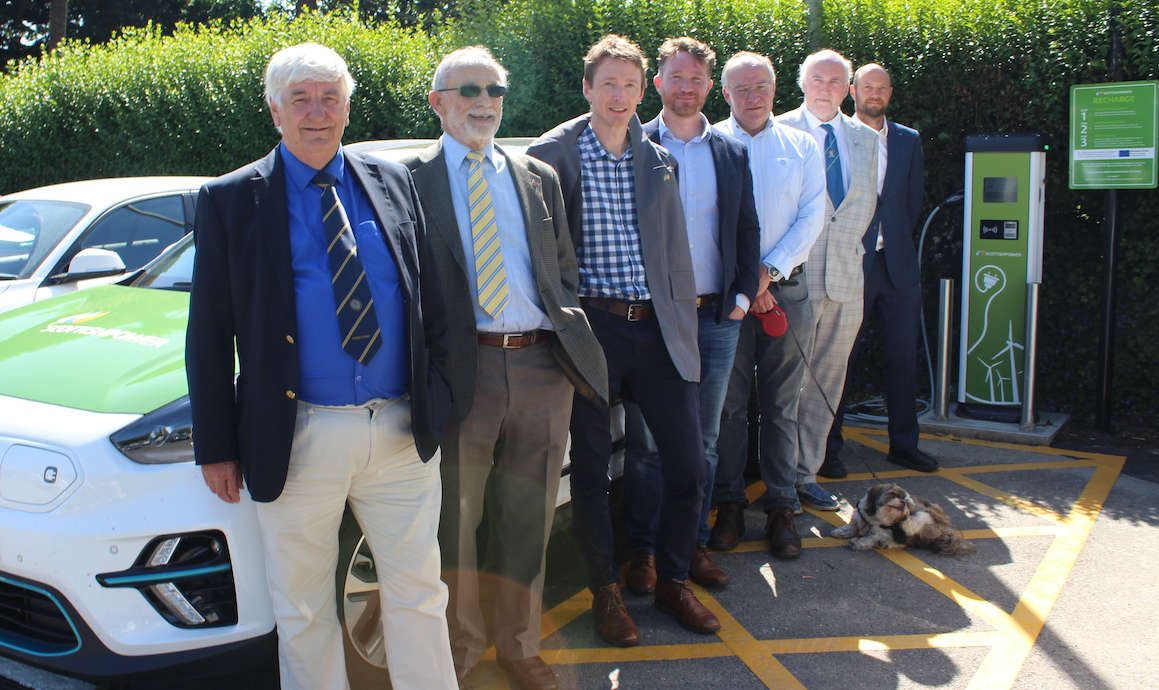 "Wait your turn, I'll have it charged in an hour."
Around £17.50 to go 200 miles
The first of 80 new electric vehicle (EV) charge points planned for 38 public car parks across Devon are now in use in Dartmouth's Mayors Avenue car park.
Three regular parking bays have been converted into two for EV drivers at the South Hams District Council (SHDC) car park.
The South Hams has declared a climate emergency and aims to be net zero by 2050. That's 20 years after Exeter City Council, which has had free electric charging points in its car parks for a number of years.
However, Exeter's chief executive Karime Hassan said last week that the council is set to miss that target.
The South Hams EV points, and the forthcoming ones in Devon are chargeable. The cost to fully charge a 50 kWh battery, providing a range of up to 200 miles, is in the region of £17.50. The charge points are compatible with all makes of EVs and will fully charge a 50 kWh battery in two to four hours, providing a range of up to 200 miles depending on vehicle specification.
The Devon scheme is being rolled out across 38 public car parks in the county over the next 12 months, but Exeter isn't part of it, but Devon County Council, South Hams District Council, West Devon Borough Council, North Devon Council, Teignbridge District Council, East Devon District Council are, in a partnership including ScottishPower on behalf of Devon Climate Emergency (DCE).
Cllr Tom Holway, South Hams District Council's executive member for climate change and biodiversity, said: "Infrastructure projects such as this are vital to being able to reach that goal. We need to be able to encourage residents and visitors alike to make more sustainable choices; projects like these facilitate those choices and help to make net zero a realistic and achievable target."
Councillor Andrea Davis, Devon County Council's cabinet member for climate change, environment and transport said: "When seeking to reduce Devon's carbon emissions it is essential that we provide the tools which will enable our residents to access certain lifestyle changes.
"On-road transportation makes up a large percentage of Devon's carbon emissions, meaning taking petrol and diesel cars off the roads could make a significant impact towards our goal of net zero by 2050."