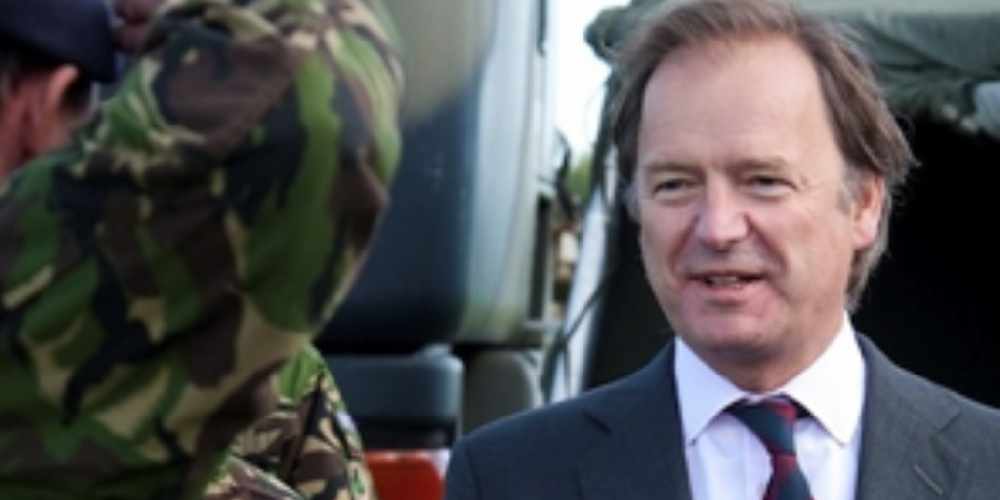 Jupp will beat Swire's last result, according to Sir Hugo!
Sir Hugo Swire convinced his replacement with thrash all-comers
Outgoing East Devon MP Sir Hugo Swire says he's certain the man who's replacing him will attract more than 50 per cent of the votes in next month's general election.
At the weekend, former broadcaster Simon Jupp, 34, topped a ballot of Tory constituency members to become the party's candidate for the normally safe Conservative seat. He paid tribute to Sir Hugo's work representing the seat 2001 saying: "The community hospital at Ottery St. Mary would not have been saved without his intervention."
It's been a controversial matter. A number of community hospitals have been acquired by a company owned by the Secretary of State for health called NHS Property Services, to which they then pay rent. Ottery has been subject to particular scrutiny, with both Sir Hugo and his independent rival for East Devon Claire Wright embroiled in a public spat about its future.
In the 2017 general election, Sir Hugo received 48 per cent of the vote to win the seat. Ms Wright polled 35 per cent. Labour came third with 11 per cent. Four other candidates mopped up the rest.
East Devon Conservatives are bullish about their prospects. Sir Hugo says: "I am sure that in this critical election Simon will increase the Conservative vote to more than 50 per cent and I wish him every success in achieving this."
East Devon candidates:
Michael Amor (Brexit Party)
Simon Jupp (Conservatives)
Eleanor Rylance (Liberal Democrats)
Dan Wilson (Labour)
Claire Wright (Independent)