Lydeny 34 Exmouth 18
Exmouth coach Jon Hill, reflecting on the game, said:
If ever there was a time that we need everyone pulling in the right direction it is now. One game to play and we really are in the realms of must win territory having put in a below par first half performance in yesterday's basement battle.

We dominated territory and possession throughout the game and spent a lot of time in Lydney's 22 only for us to make errors at crucial times. Something we have to be better at, and all stick to the same page at critical moments. Our effort in the second half was huge, and Matt Ryan really added some impetus at 9 speeding up the game and carrying a genuine threat around the fringe.

Lydney were lively and highly motivated, some mentioning that they want to be in the east division, rather than the west, and as such required us or Ivybridge to go down. Regardless of whether this to be true or not, they were tough opposition on their own patch in their final league game, and had a clear and effective game plan.

Unfortunately for us, we blew too many opportunities, and lived to rue three defensive errors in the first half , where Lydney punished us. Missed tackles, slow reactions and some opportunist play from the hosts meant we had a mountain to climb.

The postmortem needs to wait, we all need to pull tight, look each other in the eye and have a genuine desire to pull the jersey on next week and do ourselves and the club badge proud.

There is no doubt we have underachieved this season. But we are where we are, and have our future in our own hands. Please come and get behind us next week as we look to save our season and ensure we leave the shirt in a good place for next season.
Exmouth 25 Newbury 24

A tough and heartbreaking end to a promising performance on the road means that the relegation battle continues for at least another week and most probably two.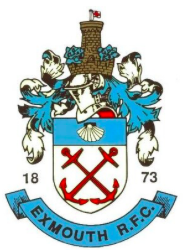 Jon Hill, Exmouth coach, said: "All other results went against us, and it is now important that we pick ourselves up and focus in on Lydney away next Saturday which is now an absolute must win game.

"After 60 minutes of today's game we seemed to be coasting to victory but somehow contrived to lose the game by the finest of margins, and offer Newbury a lifeline in their own battle for survival. 13 points up, 15 or so minutes left, and plenty of drama followed.

"An interception try for Newbury against the run of play, a couple of missed penalty opportunities by ourselves, and a breakaway try for Newbury put us under pressure. In the final five minutes we were held up over the line, had a good shout for a penalty try waved away, and then knocked on with the final play of the game, turning a very kick able penalty opportunity down in favour of a scrum. The players gave it their all, but too many errors closing out the game have been seriously damaging.

"Henry Goldson, fresh from two weeks away overseas topped up his tan and his try scoring exploits with two more for the season. Tom Whelan, fresh from his three weeks overseas and his engagement party, made some decent line breaks , one which led to a score. Sam Richardson, fresh from his overseas exploits and his engagement, carried well and made good inroads into the Newbury Defence. The reliable duo of Dave Bargent and James Harris were huge in the back row carrying and tackling everything that moved. Sam Fellows had perhaps his best game for the club at full back, and would be my choice for man of the match. Birthday Boy Tom Steer, who stepped in at late notice for the ill Mark Wathes, scored his first try for the 1st xv. Worryingly we lost Influential prop Nick Halse in the first half to injury, and lost Sam Richardson with a nasty looking knock to the knee.

"A big training week ahead, with numbers back in the county and the country, it's now time to roll our sleeves up and go in search of a long overdue and much needed away victory. A win today would have sealed our place in the league, these are fine margins indeed.

"On two final notes, big congratulations to the Nomads who wrapped up the Devon Merit Table league title today with victory over a Sidmouth 2nd xv. Tinners and his men will celebrate in style and look to sober up for next Saturdays re-arranged home game against Honiton. It has been a fine season for the Nomads, and Tinners and his team who have worked tirelessly to achieve the unthinkable in a league loaded with 2nd teams. A great achievement.

"Finally, a big plea to get behind the Colts tomorrow in their Final against Exeter Youth, at Sandy Park , with a 1pm kick off. JJ has been a father figure to many of the team, having worked with them for the last number of years coming up through the youth system. For the Likes of Harry Ottaway, Ethan Langson-Justice, Matt Seager, Tom Cooke , Sam Fulthorpe, Joel Ranft, Joe Craven, Finn Urmston and Joe Oats , to name a few this will be the end of a 13 year journey together through the age groups , culminating in a Final at Sandy Park. What a way to end the 'youth' journey before officially graduating into the Seniors. Please support JJ, Ian, Grant and the lads as they look to sign off in style."
Exmouth RFC 21 Weston-Super-Mare 29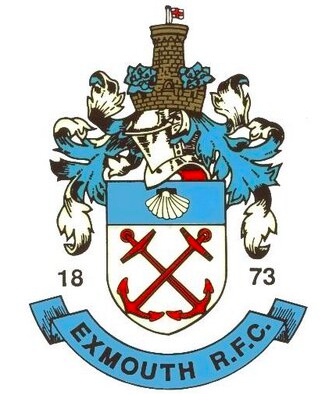 A 24-point half time deficit was too much to claw back in the second half as the Cockles away form took another hit.
Jon Hill, Exmouth coach, said: "Missing seven first team regulars and affected by the fact that we had played no game for a number of weeks, our lack of game time and team unity showed against a side, buoyed on by their victory last week.

"The reality is, with a number of key players missing, we were always going to be up against it. Having chose to play into the wind, a ten to fourteen point deficit at half time would have been manageable, such was the strength of the conditions. As it was, two sloppy tries to concede, and one opportunist try from the hosts off turnover ball proved too much to overcome in the second half comeback.

"A poor set piece return in the second half proved costly, and fair play to Weston, they deserved their victory. They plugged territory well, kept the ball better than ourselves, and we made too many basic errors and showed poor discipline.

"Missing the scrummaging nous of Tom Barnard, the line out skills of Ben Hawley and Sam Richardson, and the breakdown skills of James Harris, our pack competed admirably, but lacked a little detail. Our line out faulted in the second half, and meant that we ended up tapping penalties rather then relying on a drive maul game from line out that has served us well all season. Our backs, missing the leadership and direction of Tom Whelan and George Meadows, and the cutting edge of Richard Bright and Jack Downie offered flashes and a good counter attack game, but haven't played together before and it showed.

"Harry Ottaway, a current Colt and Devon Under 18's player, had a good game at fly half, and will become a much better player for the experience. Max Keen and Pete Ingoldsby worked tirelessly in a rejigged back row following a first half injury to Davy McGregor, and formed an effective combination with stand in number 8 Dave Bargent, who gained the man of the match award. Matt Ryan moved to 9 in the last quarter, and a offered a big threat around the fringe.

"With the gap in league points between fifth and twelfth closing all the time, it is important that we regroup , work hard, and focus on the next block of fixtures that can cement our position in this league for another year. This league is very tight this season, with standards improving all the time. Cleve away next weekend becomes a big challenge and one that we must be hugely motivated and focused on.

"The Mighty Nomads kept up their promotion push from Devon Merit Table 2 with an impressive victory over Kingsbridge 2nd xv. The Colts also won, with an impressive 15-0 victory over Devon rivals Newton Abbot. Well done to Tinners, JJ and the boys."
Exmouth Rugby Club triumphant in Devon derby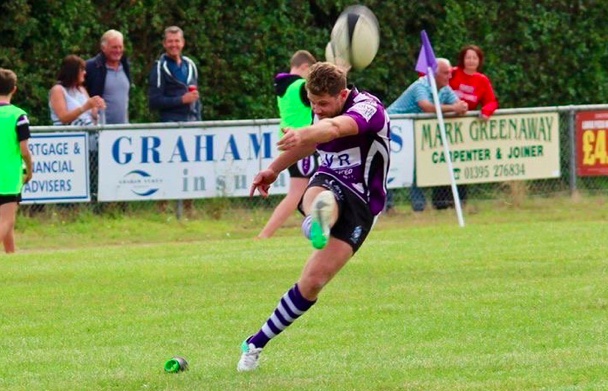 Exmouth beat Newton Abbot 24-21 in Saturdays Devon derby.
A superb second half performance from the Cockles achieved not only victory against bitter rivals Newton Abbot but also confirmed 100% of home victories in this seasons Devon League Derbies.

19 points from key man Tom Whelan (1 try, 1 con , 4 penalties), and a try for Mark Wathes was enough to see off Newton, who fielded their new Tongan International in the back row. Last time out, Newton fielded Samoan International JJ, and their latest South Sea Islander looked to make an impact in the game with his big ball carrying, and hard hitting style.

Head Coach Jon Hill said:

"Time and time again we repelled Newton with some hard hitting of our own. We demonstrated a huge team spirit and work ethic and had to work hard for our victory. One particular hit from Charlie Gibbings in the first half really set the tone for us as we grew into the game.

"I was disappointed with our completion rate in the first half. We dominated territory and possession but wasted six good opportunities in their 22. We lacked accuracy and Newton showed their strength at the breakdown and in the line out.

"We were hampered by the loss of player forwards coach Dave Bargent who is such an influential player for us, after he had to drop out on the morning of the game. In a side also missing Captain Jack Fahy , and influential back three player Richard Bright, we were also then forced into a reshuffle when we lost key line out forward Ben Hawley to injury after 20 minutes. I felt that it took us a little bit of time to settle , and find our rhythm at line out because of the disruption, but when we did , we caused problems in broken field play when we generated momentum.

"Our scrum was strong, and in the second half, we made numerous line breaks by targeting weaker defenders , and some gaps around the fringe. Lloyd Watkins, in particular was strong around the fringe and set up Wathes' try from a sniping break. Mike Richards probably had his best game of the season in the engine room, and made a series of big carries to give us momentum.

"Credit to Newton who picked off some of our more lumpy forwards in the first half by playing with some good width. After half time, However, I felt that we dominated a 30 minute spell by playing at pace and with width , in a back line orchestrated by the impressive Man of the Match George Meadows and his fellow midfield partner in Tom Whelan.

"Another Devon Derby victory and as per the first game against Newton, another fine display of place kicking from both sides , with former Cockle Rob Avery Wright also impressing off the tee for the visitors.

"A big challenge now is for us to build on yesterday's performance and find some consistency. It is always easy to motivate yourself to play in a Devon Derby, against a side fielding a current International , but now the big test is to string together a series of performances. Fahy, Bargent, Bright, Lewis Cooper, Nick Headley and Matt Ryan will all be hoping to push for selection next week , but it will be hard to justify rotating anyone after impressive displays all round. "

World's best darts players to visit Exeter

The world's top darts stars will return to Westpoint on March 1st 2018 as the Premier League makes its annual visit to the city.
Reigning Unibet Premier League champion Michael van Gerwen, ranked number 1 in the world, won the competition in 2016 and 2017 and will be competing in Exeter for his third trophy in three years.
Darts' widest-reaching tournament sees ten players competing across 16 successive Thursday nights from February to May in different locations across the UK. Westpoint Exeter will stage the event for a tenth time this year, having first hosted the prestigious competiton in 2009 as it becomes one of the tournaments regular stopping points.
Players taking to the stage in Exeter are:
Gary Anderson
Rob Cross
Daryl Gurney
Gerwyn Price
Michael Smith
Mensur Suljovic
Raymond van Barneveld
Michael van Gerwen
Simon Whitlock
Peter Wright
Click here to find out more about the Premier League Darts at Westpoint Exeter
Exeter Chiefs 5 Worcester 6