Friday 8th March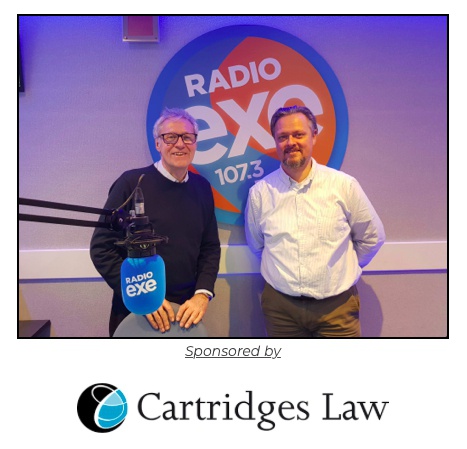 Legally Speaking with Cartridges Law, every Friday afternoon from 1pm
"Our house backs onto the railway line near Exeter. There is a trip of land on the banking that dips down to the railway - It isn't part of my property, but I have been planting flowers on it for nearly 20 years. When I sell my house, can I claim that land as mine? It's no use to any one."
"I have a cleaner who comes in each week. I pay her £8 per hour. Last week she burnt her hand under the hot water tap. She's threating me with a personal injury claim. Am I liable with anything?"
"I have two flats in Exeter. However, the agency has gone into liquidation and I haven't had the rent for the past month. Will I have to pay the tenants back..?"