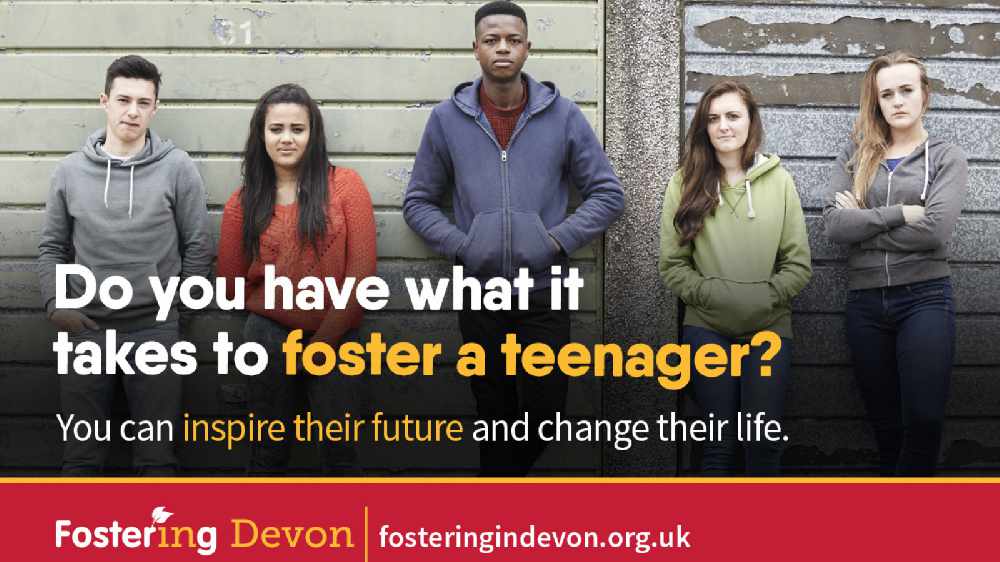 Devon County Council calling out for foster carers
With 815 children currently in care across Devon and only 336 fostering households, at Devon County Council we're calling out to people from all walks of life to become foster carers and help inspire the future of teenagers this Foster Care Fortnight (10 – 23 May).
Our teenagers come from a variety of backgrounds and experiences and they all deserve a safe and nurturing place they can call home, somewhere they can develop confidence and life skills to reach their full potential. Regardless of whether you have experience of looking after teenagers or not, you can apply to foster as long as you have a spare room and commitment.
But that's not all, fostering a teenager is as life-changing for our foster carers as it is for the young people in care; it can also be a career for life. At Fostering Devon, we provide a competitive financial allowance of up to £489 per week, per child to cover all expenses of caring for a child, in addition to ongoing training and support to enhance the skills you may already have. In addition to this, as a foster carer, you will have your own supervising social worker, the promoting stability and peer support from our experienced foster carers to help ensure you have as little or as much support as you need.
Lucy, one of our teenagers currently in care, explains the difference her foster carers have made to her life so far: 'When I first came to live with them I had no confidence and now I feel like I can achieve anything I want to. I don't think I'd be where I am today or achieved what I have as they play an important role in my life, they are role models and parents to me. I am now due to sit my GCSE's next year and I hope to go to university.'
If you, or someone you know, has a spare room and commitment to support a teenager in Devon, we'd love to hear from you! To find out more information about how you can foster for Devon County Council and inspire a future, please visit https://www.fosteringindevon.org.uk/, or call us on 0345 155 1077.