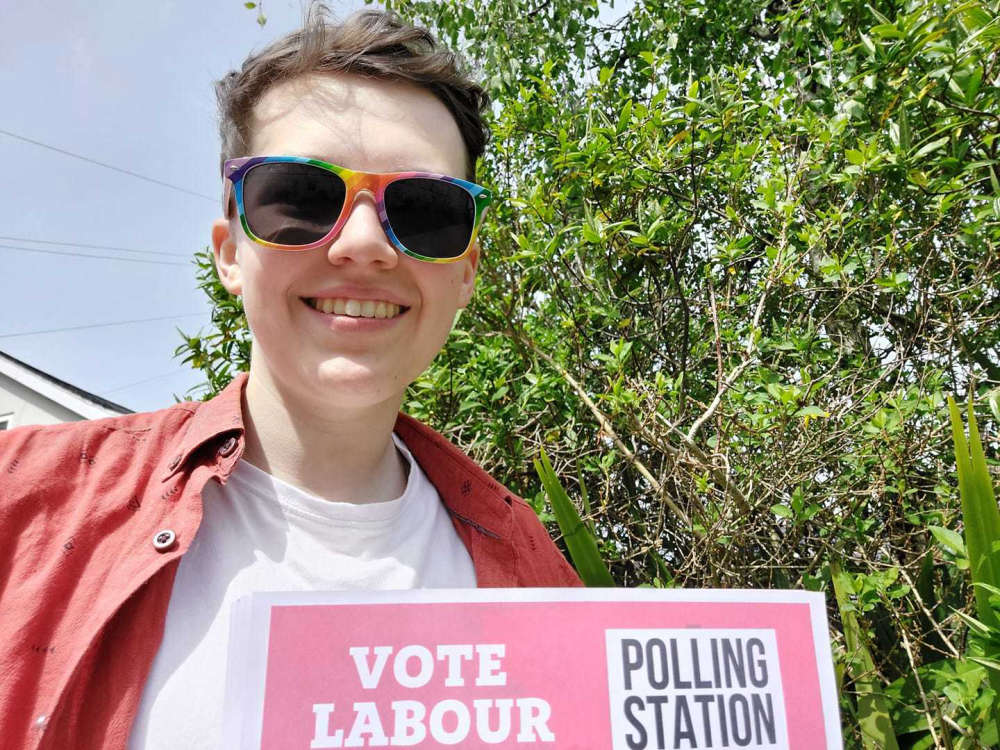 Cllr Dylan Tippetts represents Compton (image courtesy: Plymouth Labour)
Labour's Dylan Tippetts elected in Plymouth
Plymouth's first transgender councillor has pledged to listen to local residents, address the cost of living crisis and tackle violence against women and girls.
Law student and community volunteer Dylan Tippetts took the traditionally Conservative seat of Compton for Labour with a majority of 104 votes.
But 21 year-old Dylan was worried whether he had earned the respect of Compton voters.
"I was really quite shocked that we won the ward last night because I didn't think we'd quite done enough," he said.
"I didn't want to take any of the work that we'd done for granted and any of the residents votes for granted. And so to win is a real honour and a privilege."
Dylan says he first became involved in politics after seeing that many ordinary people were not having their voices heard.
And when campaigning on the doorsteps of Compton he found many voters worried about the national political picture as well as local issues and told him of "partygate and Boris Johnson's continuous lies."
Mr Tippetts wants to make a difference in Compton and ensure everyone is listened to.
"My main priority is actually listening to the people all across Compton Ward and making sure that their priorities are raised in the council chamber," he said.
"Because I know that they've been ignored for far too long.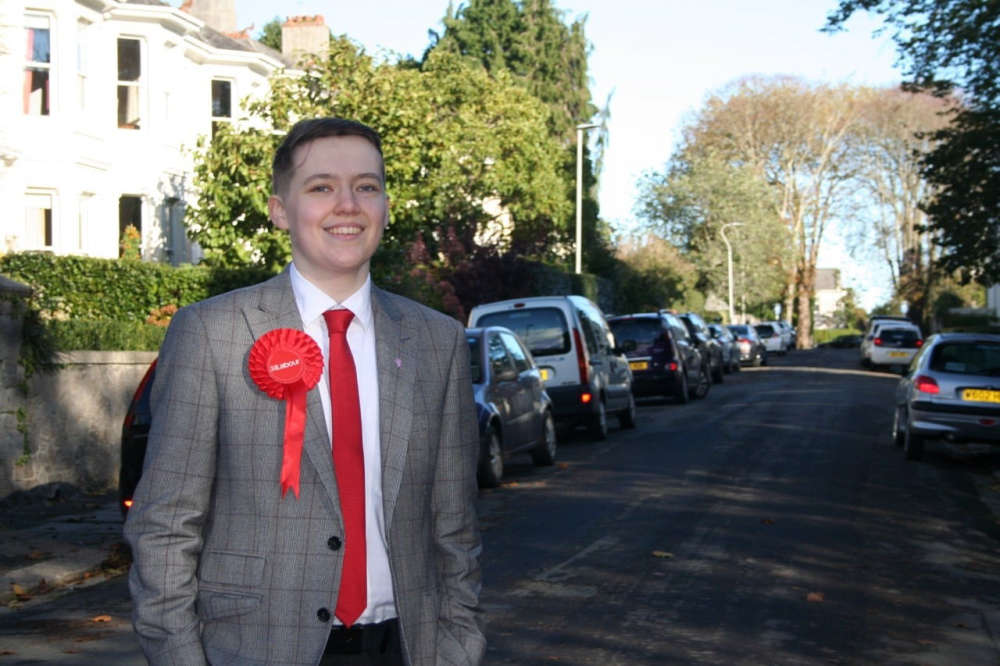 Dylan Tippetts on the campaign trail
"And then on top of that, I also want to focus on tackling the cost of living crisis and violence against women and girls that's unfortunately on the rise in our city."
He also spoke of the honour felt to have challenged conservatives with both a large and small "C" in Compton Ward.
"For me to be the city's first trans councillor is a real honour and a privilege.
"At the moment, people are being vilified by not just big names but also in the media as well.
"So, to be able to be that person at the table showing people that trans people aren't scary – we're just normal people with the same hopes and dreams – and to also show trans people who are questioning their gender that being trans is OK and you don't have to be scared of yourself."
Dylan Tippetts is not only the first transgender councillor on Plymouth City Council but is thought to be the first openly trans man to serve as an elected member on any English local authority.
Categories: Education