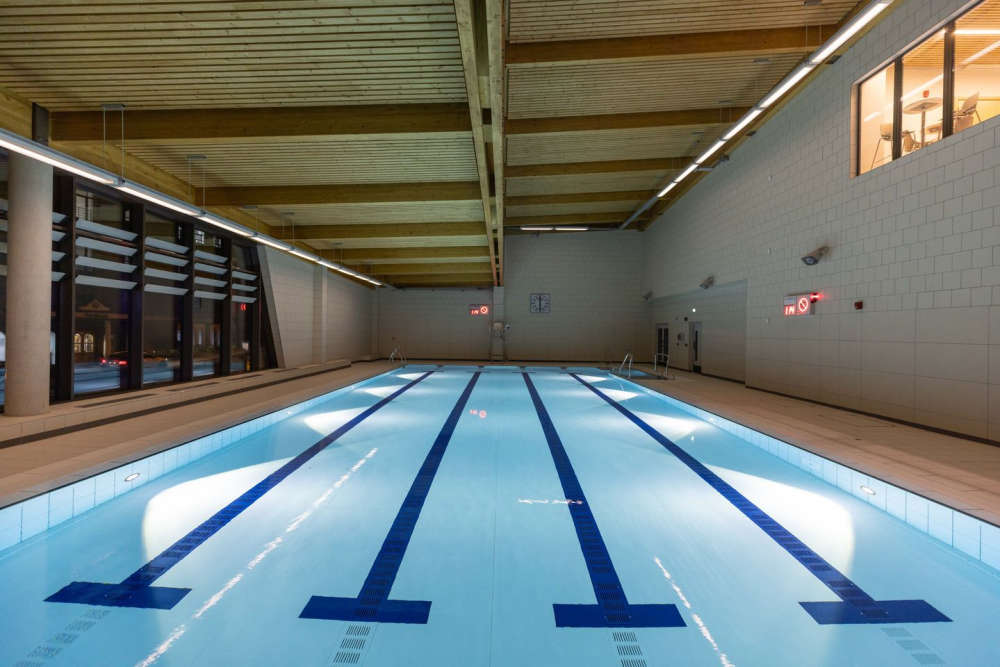 St Sidwell's Point pool (courtesy: Exeter City Council)
No swimming at St Sidwell's Point for afternoon
Just a week after opening, Exeter's new £44 million leisure complex St Sidwell's Point has hit a snag.
Its swimming pools closed unexpectedly on Sunday because of what they reported as "teething troubles."
Making the announcement on Facebook, no explanation was provided about the type of problem, but it proved to be short-lived.
The council-run pools - a large general one and a learner pool - will be back in action on Monday.
On Sunday, the people behind the complex wrote: "We are still getting used to our beautiful new building and are experiencing a few teething issues with our pools.
"Unfortunately that means they will be closed this afternoon but please still come along and enjoy our spa, gym, cafe and softplay area.
"Sorry for any inconvenience."
The 20-metre learner pool re-opened on Sunday afternoon.
St Sidwell's Point took a decade to come to fruition and latterly was subject to delays because of covid's impact on the construction industry, which impacted the price and availability of materials as well as staff sickness.
It is the UK's first 'Passivhaus' leisure complex: an environmental standard that uses innovative technologies to reduce its carbon footprint. Heat generated by people working out in the gym, for example, contributes to heating the pools.
The centre officially opened to the public on Friday 29 April.