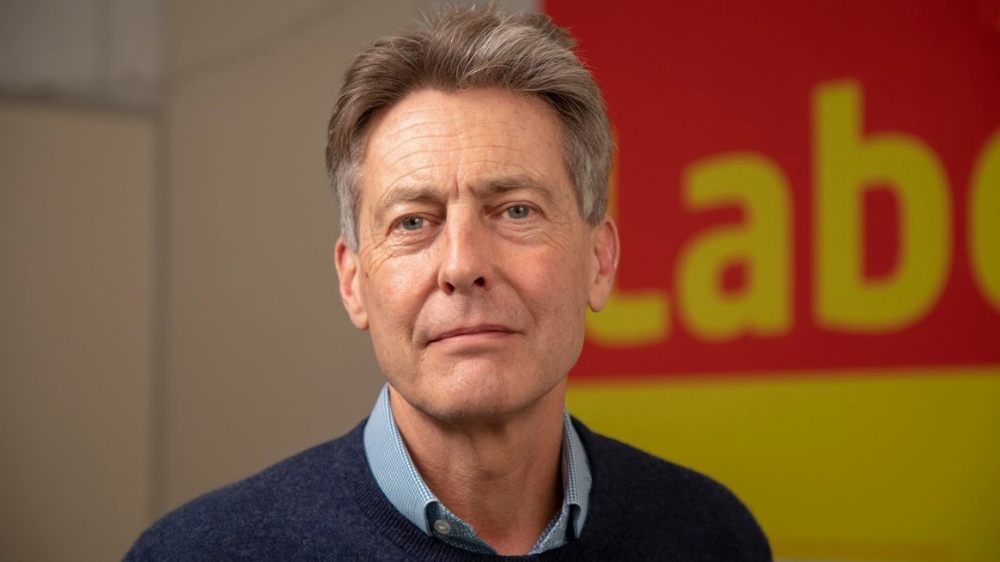 Ben Bradshaw: It's time to "pass the baton on"
Exeter's MP Ben Bradshaw is stepping down at the next general election.
In a statement on his website, the 61-year-old Labour veteran said he has taken the decision with "considerable sadness" and feels "the luckiest person in the world to have had the privilege of representing this wonderful city."
Mr Bradshaw has had his seat in the Commons for 25 years, ending decades of dominance for the Conservatives in the process. He was first elected in 1997 after previously being a radio reporter for the BBC.
He served a number of positions during Labour's period in government until 2010, including as minister for the south west, minister for health and in the cabinet as secretary of state for culture, media and sport in the Brown government.
One of the first openly gay MPs when he first entered parliament, Mr Bradshaw suffered homophobic abuse during his first election campaign and has been praised for his contribution towards equality and diversity.
He stood for election as Labour's deputy leader in the internal election that chose Jeremy Corbyn to head the party, but was unsuccessful. Mr Bradshaw was highly critical of Corbyn's leadership throughout, making it wll known that he preferred a return to a more centrist approach to politics. After the party suffered a huge defeat at the 2019 general election, Mr Bradshaw backed Keir Starmer as leader.
Announcing his decision to step down, he said: "There is never a perfect time to step down in politics and the exact timing is dictated by the electoral cycle. I will be 62 this year.
"If I fought the next election and won, I could be pushing 70 by the end of the next Parliament.
"So, with the Labour Party now in excellent hands with Keir Starmer's leadership and in very good shape here in Exeter, the time feels right to pass the baton on.
"I'd like to thank, from the bottom of my heart, the people of Exeter and members of Exeter Labour Party for all their love and support over the years and my friends and family, especially my husband Neal, for sustaining me through the rigours of public life.
"I am confident that Exeter's and the country's best years lie ahead and that whoever has the great fortune to become our city's next MP will do a great job representing its people and taking the Exeter success story forward.
"I will, of course, continue proudly to represent Exeter at Westminster and work hard for the city for the rest of this Parliament, right up until the next general election, whenever that is called."
In response to the announcement, political figures from across the spectrum have praised Mr Bradshaw. Newton Abbot's MP Anne Marie Morris replied: "Ben has always been good to work with over the last 12 years (even when we've disagreed!) – he will be missed."
Lord Andrew Adonis, who also served in Tony Blair and Gordon Brown's governments said: "Ben Bradshaw has been an outstandingly good MP, minister and political leader for the last 25 years. He is a fount of common sense & humanity and a friend and role model to so many of us. A real legend"
Exeter's Green Party tweeted: "Ben has worked tirelessly for the people of Exeter. For his energy and dedication we thank him. He will be greatly missed. We wish him a long retirement and many happy moments with his loved ones."
Luke Pollard, Labour MP for Plymouth Sutton & Devonport added: "As an 18-year-old student at Exeter University I looked up to [Ben] for being a truly authentic MP, fighting for a better fairer world. Now as a fellow Devon MP, he has been a friend and a helpful guide. Ben's contribution to politics has been profound. Thank you Ben."
Mr Bradshaw could remain the city's MP until 2 May 2024, the latest date the next general election can be held by. However, MPs can vote for an earlier election.
That happened in the turbulent post-Brexit years of 2017 and 2019.
Mr Bradshaw's announcement comes the day after two Devon Conservative MPs, Anthony Magnell in Totnes at Sir Gary Streeter in South West Devon, submitted letters of no confidence in the prime minister.
Parliament is turbulent again.