Rex the Radio Exe Rhino
Meet Rex the Radio Exe Rhino!
Look out for Rex and the Radio Exe Crew touring Exeter, Mid and East Devon this Summer.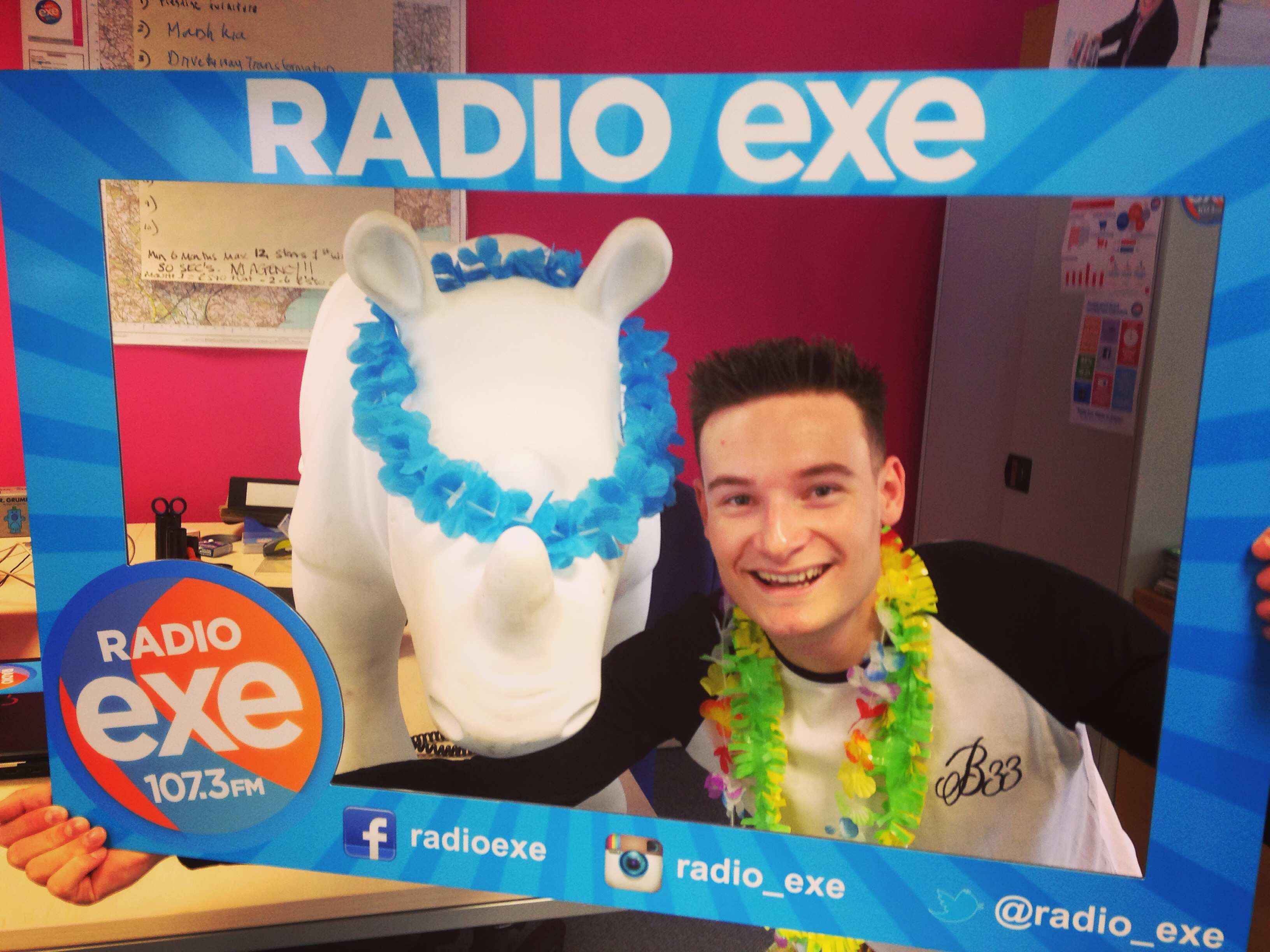 Ashley with Rex the Radio Exe Rhino!
#RadioExe #RexTheRhino
Rex is part of The Great Big Rhino Project with Paignton Zoo. Get papp'd with him inside the Radio Exe photo frame and Rex could be yours by the end of the summer.
Keep checking back to find out where we will be over the next few weeks, and look out for your photos in our gallery by clicking here...
We are looking for the funny, wacky, different, creative pics... so get snapping with Rex, and he could be yours!