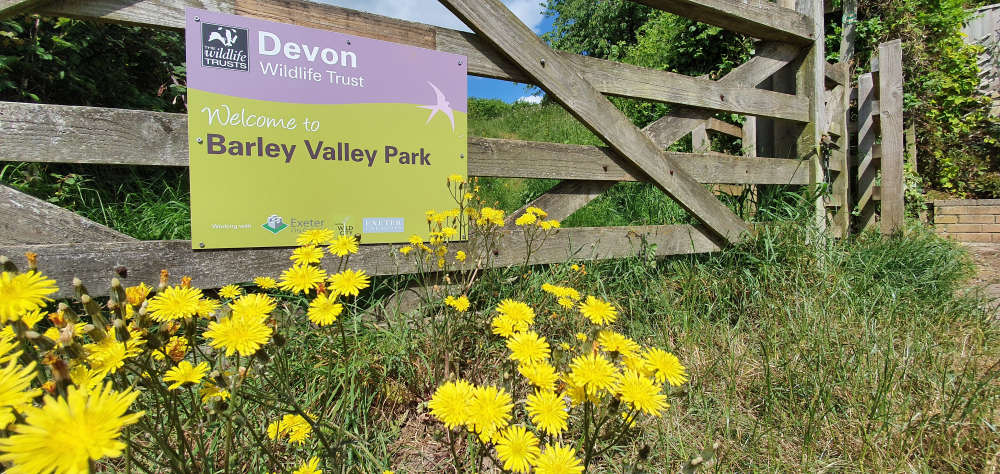 Barley Valley Park (courtesy: National Wildlife Trust)
A breath of fresh air
A Devon-based conservation charity is set to make 'substantial' improvements to one of Exeter's most beautiful green spaces.
Barley Valley Park – one of six Valley Parks in Exeter managed by Devon Wildlife Trust on behalf of their owners, Exeter City Council – will undergo a series of improvements this spring to improve access for local people and other visitors.
Devon Wildlife Trust has been awarded a grant of £12,800 from Viridor Credits Environmental Company, which will pay for improving path surfaces, replacing steps and boardwalks. New benches and an on-line guide to visiting Barley Valley Park are also planned. This project has also been enabled by a donation from The Dixon Foundation.
Barley Valley Park covers 11 hectares of rolling hills, meadows and woodland on the western edges of the city. It offers some off the best views of Exeter from its position above Exwick, and yet is not one of the better-known of the city's green spaces.
Devon Wildlife Trust's Chris Moulton leads the team of staff and volunteers who care for all of Exeter's Valley Parks.
"Barley Valley Park is much-loved by local people. Despite being only one and a half miles from the city centre and making up a scenic stretch of the Exeter Green Circle walk, it remains something of a hidden gem.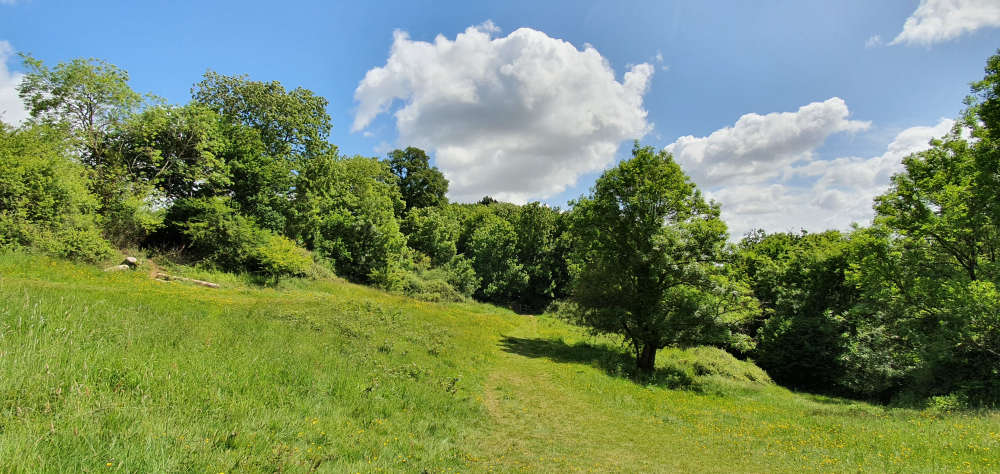 Barley Valley Park (courtesy: National Wildlife Trust)
We know from listening to the local community that they want to see access improvements made at the Valley Park – including better paths, repairs to steps and new boardwalks over muddy areas. So that is what we're about to embark upon thanks to funding from Viridor Credits. We want the result to be a Barley Valley Park which is more accessible to greater numbers of people."
Gareth Williams, operations manager at Viridor Credits, said:
"It is a pleasure to work with Devon Wildlife Trust again. Contact with the natural environment is an essential ingredient for mental wellbeing, and this project will help bring the beauty of Barley Valley Park to many more people."
Alongside these improvements, Devon Wildlife Trust will be working with local people asking them to volunteer to become part of the team which cares for the Valley Park. The charity has already recruited two 'voluntary rangers' from the Exwick community. Now it is seeking other people to come forward for a range of tasks which will include litter-picking, woodland planting and regular path maintenance.
To find out more click valleyparks@devonwildlifetrust.org