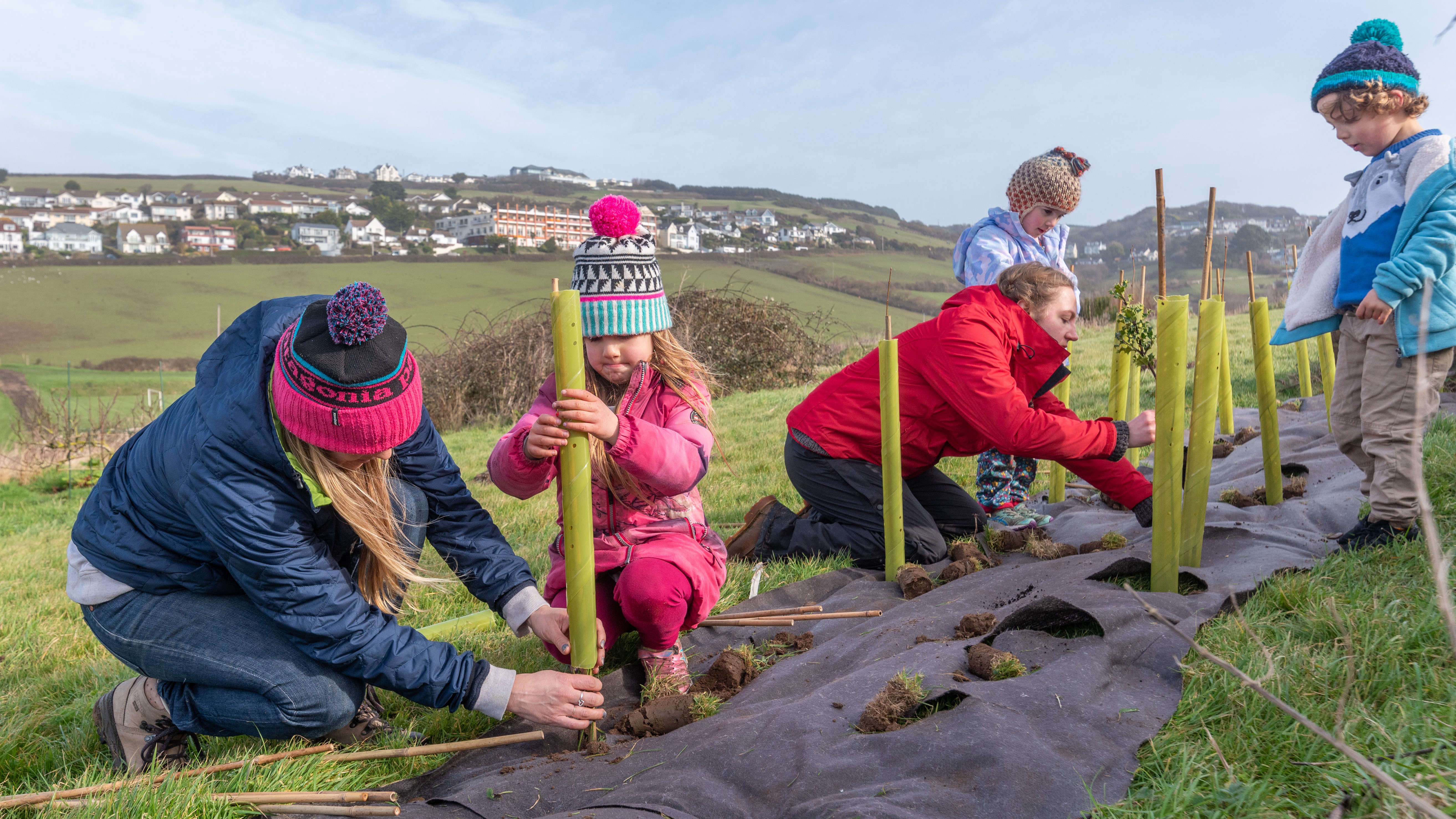 Tree planting at Wollacombe (courtesy: Mark Johnson)
National Trust wants volunteers to plant trees
The National Trust in North Devon is calling for helpers to plant 11,000 trees.
They're planning planting days this month at Woolacombe and Combe Martin to help fight climate change, increase biodiversity and prevent flooding.
To help the environment, it will trial a method that reduces the use of plastic tree guards. Turf will be scraped off so that trees can be planted directly into the soil, reducing the risk of vole damage to tree saplings which is one of the reasons to use guards.
The planting near Woolacombe will create a new woodland which in 50 -to -100 years will work harder for nature, such as pollinators, small mammals and bats.
At Combe Martin later in the month, they hope to plant 1,000 trees in a wide hedgerow.
Daniel Cameron, National Trust ranger on Exmoor said, "There are great benefits to gain from tree-planting. We can improve valuable habitats and biodiversity while making an impact on carbon emissions that contribute climate change. Besides all of this, trees create a wonderful oasis to escape for peace and tranquility."