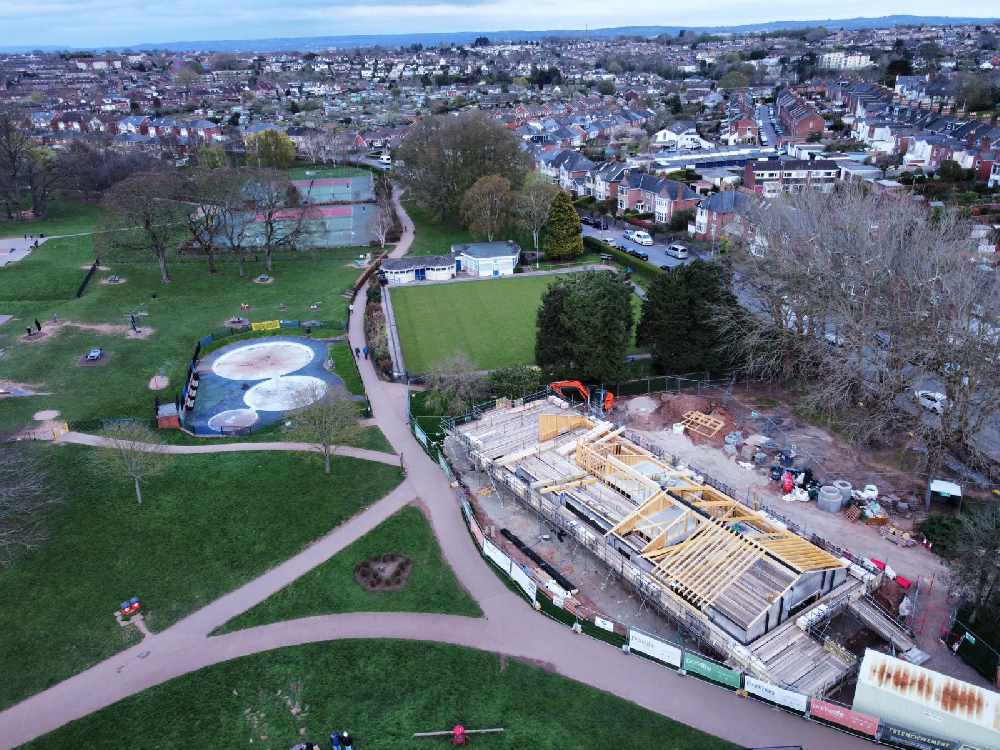 Aerial view of the site - Image: Park life Heavitree
It's in Heavitree Park
A new cafe and community hub is being built in Exeter's Heavitree Park.
Organisers hope to bring together the community and reduce social isolation as the covid-19 lockdown restrictions start to ease.
More than £80,000 to complete the centre and has been raised by Park Life Heavitree, with help from grants such as the National Lottery Community Fund and local government.
Ben Hunt, Park Life Heavitree founder, trustee and building team lead said" "It really is incredible to see the building taking shape after so many years of dreaming and planning. We are so close to opening our doors and cannot wait to welcome the local community into the new space very soon, especially after the last year of lockdowns and social isolation."