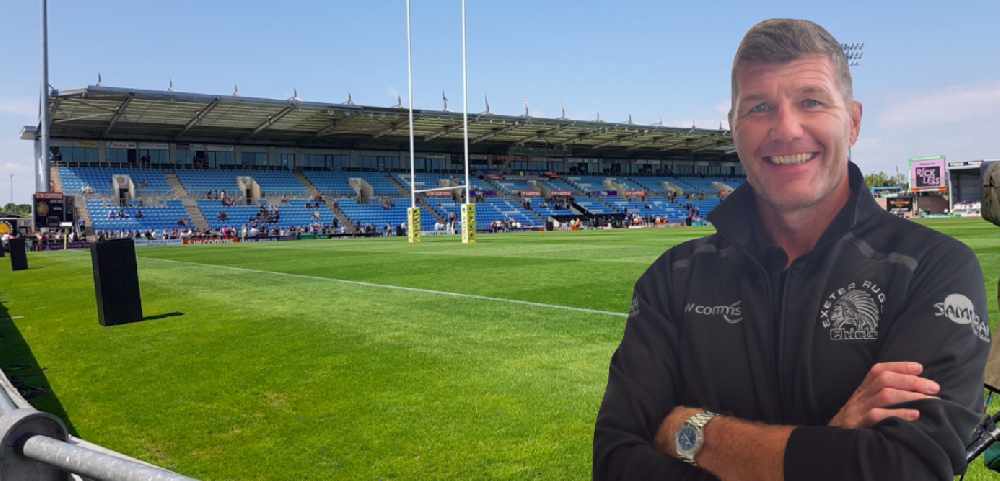 And Saracens to be relegated from Premiership
A home quarter-final in the European Champions Cup is the reward for Exeter Chiefs after they beat La Rochelle at Sandy Park on Saturday.
Director of rugby Rob Baxter says that's exactly what they wanted, although he concedes that the first-half performance was "edgy and nervous."
The Chiefs dominated the second half, and finished the match 33-14 winners.
As the game came to an end, news came that current European champions Saracens are to be relegated from the Premiership at the end of this season.
Darren Childs, chief executive of Premiership Rugby, says: "Premiership Rugby is prepared to take strong action to enforce the regulations governing fair competition between our clubs. At the conclusion of dialogue with Saracens about their compliance with the Salary Cap Regulations, it has been decided that Saracens will be relegated at the end of this season.
"At the same time as enforcing the existing regulations, we want to ensure a level playing field for all clubs in the future, which is why we have asked Lord Myners to carry out an independently-led review of the Salary Cap. As part of this process, we will soon be announcing an open consultation so that everyone involved in the game has the opportunity to contribute to its future."
Baron Myners is a crossbencher in the House of Lords, a former financial services secretary in the last Labour government, and has been chancellor of Exeter University since 2016.