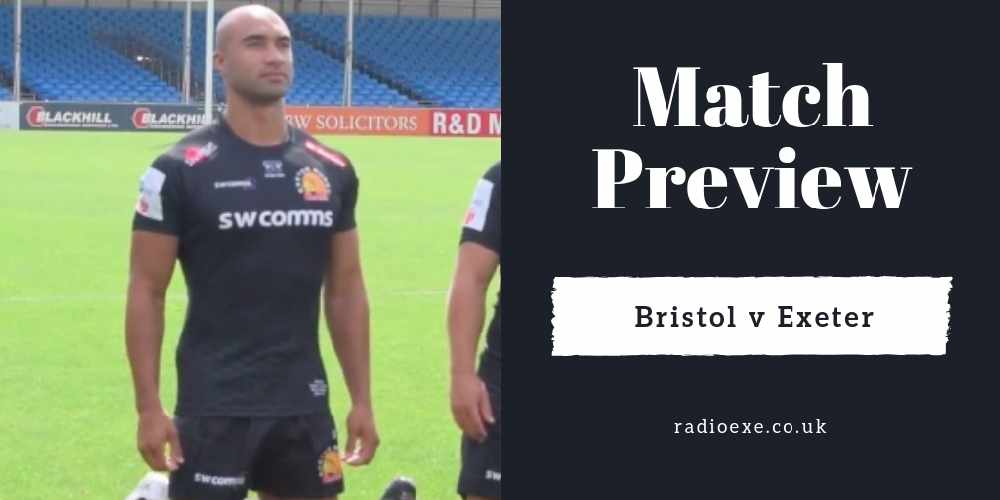 Olly Woodburn and Alex Cuthbert return from injury to start in the Premiership Rugby Cup
Exeter Chiefs face Bristol in the Premiership Rugby Cup tomorrow afternoon. Both clubs look to target a place in the last four of the competition. Exeter, the current cup holders, are unbeaten in the completion so far this season.
Ahead of the highly anticipated local derby, Exeter fans were delighted to see the returning Olly Woodburn – who signed a new two-year deal with the chiefs last week – and winger Alex Cuthbert in the starting fifteen having just come back from injury.
Speaking on Chiefs TV, Exeter's skills coach Ricky Pellow said: "If you look at this competition, we've tended to use it as an opportunity to rotate a few players in and to rest a few others," said Pellow. "We've just come out of a testing block of Champions Cup and Premiership games, so we need to rest a few of the guys, but equally games like this give some of our younger players and a few of those more senior guys who need game time, a chance to get out there and play in what is a huge fixture at the weekend."
"Bristol naming their side earlier in the week means we've been able to prepare a lot more on the threats we can expect to face, but our main focus has been more on ourselves and what we will bring to the game. As I said, coming out of the Champions Cup last week - which was a massive game for the club - we've now got another massive game this weekend to really go after and attack.
15 Phil Dollman 14 Alex Cuthbert 13 Max Bodilly 12 Tom Hendrickson 11 Olly Woodburn 10 Harvey Skinner 9 Sam Maunder 1 Moray Low 2 Jack Innard 3 Greg Holmes (capt) 4 Josh Caulfield 5 Mitch Lees 6 Dave Ewers 7 Richard Capstick 8 Tom Lawday
16 Elvis Taione 17 Billy Keast 18 Marcus Street 19 Ollie Atkins 20 Wilhelm Van der Sluys 21 Joe Snow 22 Sam Morley 23 James Short