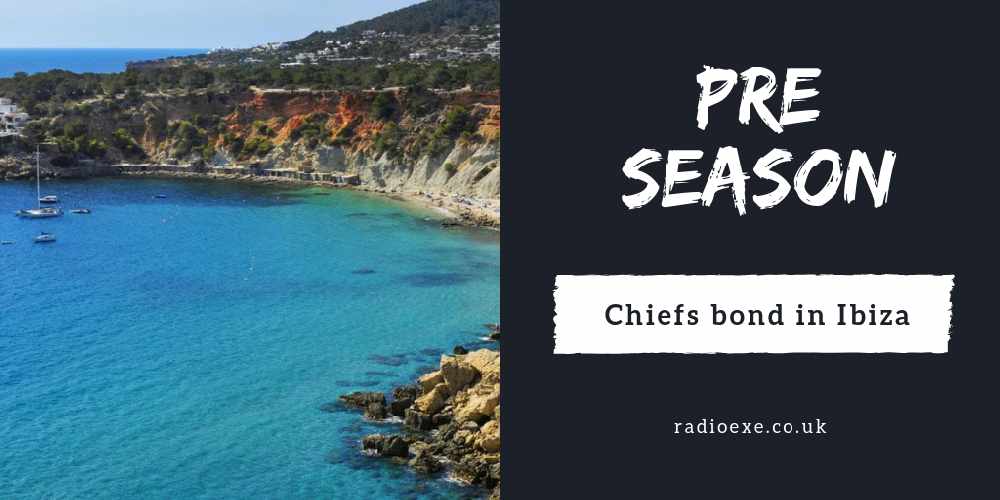 But now it's back to business!
Exeter Chiefs full-back Phil Dollman says pre-season is a necessary evil to have to go through after the Gallagher Premiership club's players returned to training this week.
Dollman, the 33-year-old who has been granted a testimonial by the club, has been doing some fitness work during the off-season ahead of what he knows is in store in the coming weeks.
Dollman has been through plenty of pre-seasons during his career, speaking to the clubs website, he said: "It doesn't get any easier each year but it is a necessity and you have got to get it done and try and get as much out of it as possible.
"I missed out last year because I got an injury in the Premiership final against Wasps (which also meant he was denied the chance to win his first Welsh cap) and the recovery from that went into pre-season, and then you find yourself starting to worry about whether you have done enough work in pre-season to be ready for the Premiership season.
"It is a building block for us and you have got to do it, and you have got to put as much into it as you possibly can. It is about getting your head around it early on. It always seems quite daunting coming back in and counting down the weeks until the physical testing."
Dollman says there is plenty to be excited about in the new season, with the Chiefs aiming to reclaim their Premiership crown from Saracens, and also the prospect of playing the likes of French champions Castres and twice European champions Munster in the Heineken Cup.
"It is exciting every year," he added. "We have shaken off that tag of over-achievers now, which is important, and now we just want to make sure we keep improving. Those next steps in Europe, and pushing for another league title, is big for us now, and the belief is there, and it is a case of just making sure we put the work in to then increase that belief and quality that we can keep putting out there.
"We have been close in Europe and we got close to beating the eventual winners Leinster last year, and if we had won those two games, we would have been in a good spot. We have got two new teams in our group, but they will still be big fixtures and tough games, new challenges, new places, new tests, but they'll be enjoyable."