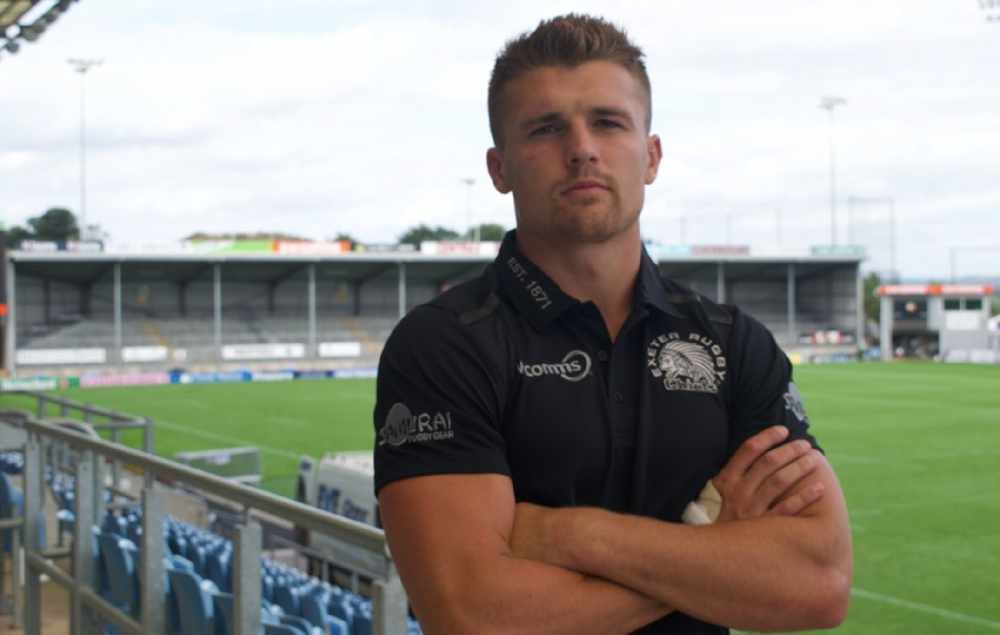 "I don't agree with it all," says Chiefs' star
Exeter Chiefs and England rugby star Henry Slade says he won't be having the covid jab.
Speaking to a national newspaper shortly after members of the British and Irish Lions squad - of which Slade isn't a part this time round - had their first vaccinations ahead of their tour of South Africa, Slade said: "I am not going to have a vaccine. I don't agree with it all."
The Daily Telegraph says the player clearly wanted to speak his mind on what is an important issue to him.
Slade, 28, becomes the first major British sports player to say he won't take part in the nationwide immunisation programme. As a Type 1 diabetic, he became eligible for a jab several months ago, in the group six category that included people aged 18 to 65 who are clinically vulnerable. He declined the offer.
As an elite sports player, Slade takes regular covid tests. He thinks that is sufficient to alert him to potential problems. He told the Telegraph: "I don't think you can trust it [the vaccine], can you? I don't think it has been going long. There is no way of knowing what could happen in the future. I am perfectly fit and healthy. I don't fancy it at all."
That he hasn't been selected for the Lions tour has left him upset, frustrated and angry - but it has at least avoided the issue of being asked to have a vaccination of which he feels strongly he can't trust, at least according to the Telegraph's exclusive, published late on Thursday afternoon.
He told the paper he has suffered adverse reactions from vaccines previously, saying; "There is no way of knowing what it could do. I have had vaccines in the past and have fallen pretty unwell with them afterwards. I don't know if that has anything to do with the diabetes or not. I am going to stay away from this one."
Government advice is for all adults to have a covid vaccination, and one will be offered to everyone aged 18 and over by the end of July. People aged 30 and over are now invited to book appointments. Nearly three-quarters of adults have received at least one dose, and around 47 per cent have completed the two-dose course.
Henry Slade, though, isn't going to be one of them, according to the Telegraph.
Radio Exe has asked Exeter Chiefs if the club has a comment about Mr Slade's comments.