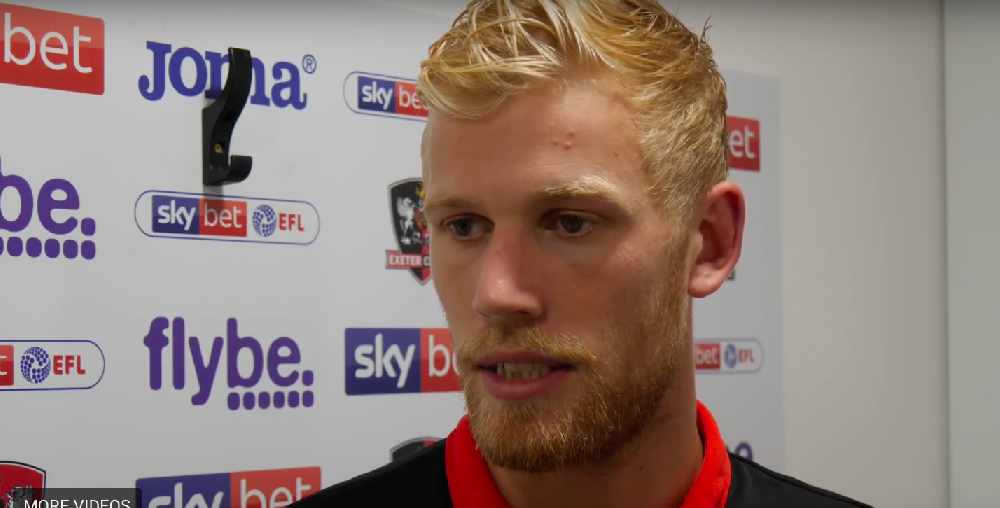 Image: Exeter City YouTube
City's Jayden Stockley has scored more goals this year than any other player in English football
Only two of the best players in Europe and the most popular stars in sport, Cristiano Ronaldo and Lionel Messi, have scored more goals than City's towering centre forward in 2018.
In England, no other player has scored more.
At the moment, the 25-year-old can't stop putting the ball into the back of the net. Speaking about his good run of form, he told the clubs website: "It's been a good start. It's early days in the season but I'm happy with that return so far.
"I've had a lot of chances and I think I could have even more this season with the balls that have been put in for me. Hopefully, they can keep on coming and the boys can keep on producing the brilliant attacking play like they are, and keep things assured at the back. I'm really confident and I'm enjoying my time so much here."
"I'm not sure how many Harry Kane would get in League Two, maybe triple figures! My friend said that to me the other day and it's quite funny to see. I'm happy with that at the moment, considering I'm not on penalties either.
"It would be cool to finish the season like that, it would be a nice thing to look back on, but there's a long way to go yet. Kane or Mohammed Salah could score about 40 goals this season."