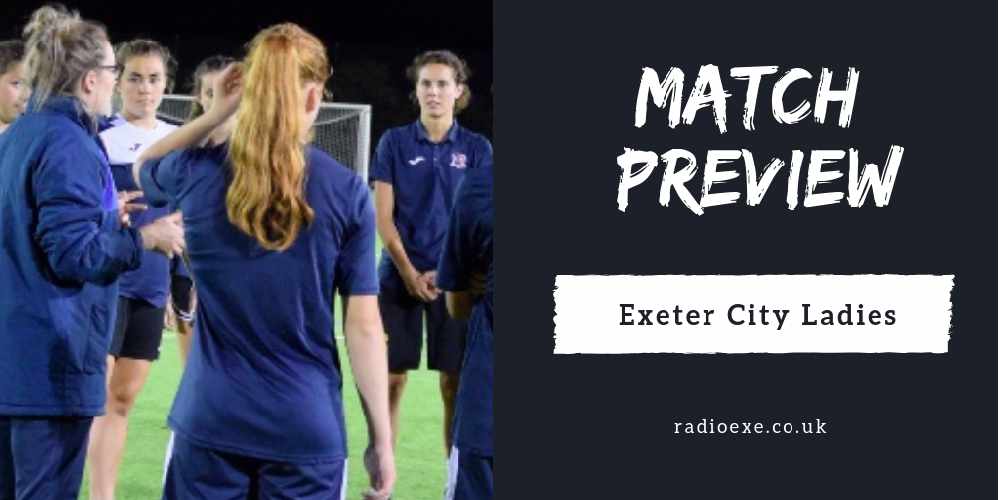 City manager Abbie Britton leading the team talk
Video: The Grecians are one of the lowest ranked teams left in the competition 
Two inform teams go head to head this weekend in the third qualifying round of the SSE Women's FA Cup.
Exeter, who have won their opening five games this season, booked their place in the third round of the competition with an emphatic 8-1 win against Keynsham on Sunday (23rdSeptember).
However, their opposition Cheltenham town also enter the game in fine form. The Robins, who are in the league above Exeter, extended their unbeaten streak to seven games in all competition following an impressive 4-1 win against Brislington last time out.
Grecian player/manager Abbie Britton, who scored two goals against Keynsham in the second round, says she's happy with the third round draw. And despite being the underdogs, she's confident her side can overcome Cheltenham to progress in the competition, after all, anything can happen in the FA Cup.
"It's a great tie for the club, we have got to test ourselves against the best," said Britton. "They are in the league above and flying. They have a good little squad and they will be up for it. Despite being the underdogs, we're going in to the game full of confidence.
"We won't be fearing anything, we haven't ben fearing anything all season. We're just going to go and enjoy the experience. It's the next round of the FA Cup, anything can happen."
Having had a fantastic start to the season, Britton's side are pumped with confidence. And the goal has already been set this year, promotion.
"It's been a fantastic start to the season, we couldn't have asked for a better one," added Briton. "The girls have really worked hard in training and the rewards are paying off on the pitch.
"Our aim this year is promotion. We have worked really hard in pre-season on and off the pitch putting the foundations in and we've also worked hard on fitness.
"We are really pushing hard, not just to get promoted, but to hold our place in the league above. We want to put Exeter City Ladies back on the map."