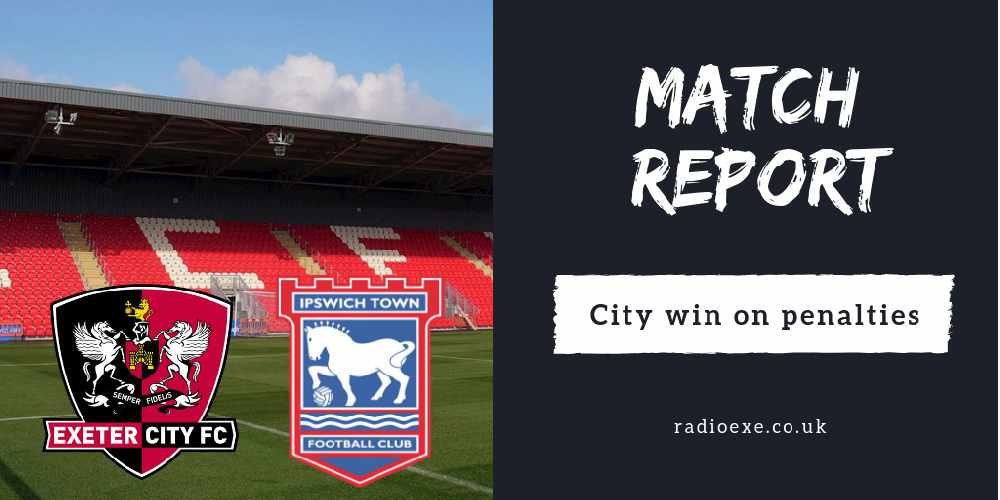 They win on penalties!
It may be a bit early to be thinking about it, but Exeter City have begun the journey to Wembley for the third successive year.
They've gone through to the second round of the Carabao Cup (the League Cup, if you can't work out the merry-go-round of sponsors of this competition).
City held Championship side Ipswich Town to a one-all draw in normal time in the Tuesday night round one match at St. James Park.
That meant penalties. Nerves. Fear of the inevitable. But they won, after Ispwich's penalty-takers stumbled. Exeter go through 4-2 on penalties. It was all in the script.
In the second round, 13 premiership teams who are not in the Champions League join the draw, together with Championship sides Stoke and Swansea. The draw takes place on Thursday night at 7 p.m. just before Sunderland play Sheffield Wednesday in the last first-round game.
The current Carabao Cup holders are Manchester City, who are reigning Premiership champions and new holders of the charity shield.
Only six rounds to go and Exeter City could be lifting the trophy at Wembley.