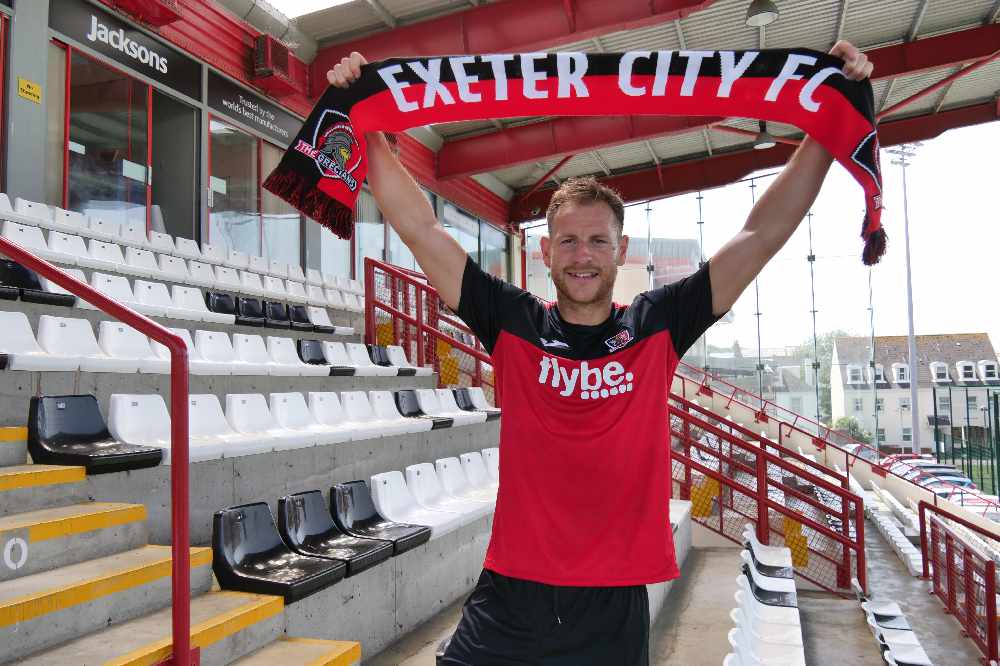 The 34-year-old is 'very honoured' to join the Grecians
Exeter City have signed veteran defender Gary Warren following his release by Yeovil Town.
The 34-year-old has amassed over 600 career league appearances and knows manager Matt Taylor well, with their careers having crossed paths at Team Bath.
"I am delighted," the centre-back said. "I can't wait now to get started and to get the season under way. I am very, very honoured and privileged to come and play for a club like this. Over the last few years, the club has made big strides and nearly got promoted out of the league. So I am delighted to come and be part of a good team."
Warren is the second former Glover to join the Grecians this week, after striker Alex Fisher signed on Tuesday.
He added: "There are a few lads from last year that I have played against and Fish (Alex Fisher) that I have played with down at Yeovil. To be honest, the group is a really strong group and, for me, that is one thing that will carry you over the line during the season. If you have got a good team spirit and a good morale amongst the camp, then you will do well."
The former Inverness man says knowing 'winner' Matt Taylor so well was another big factor in him deciding to join the club.
"He is someone who is dedicated to his job and very professional," Warren said. "It is something that rubs off on me and on the other players. I just want to come and be part of that this year and, hopefully, get the lads over the line and take us, if we can, to the next step.