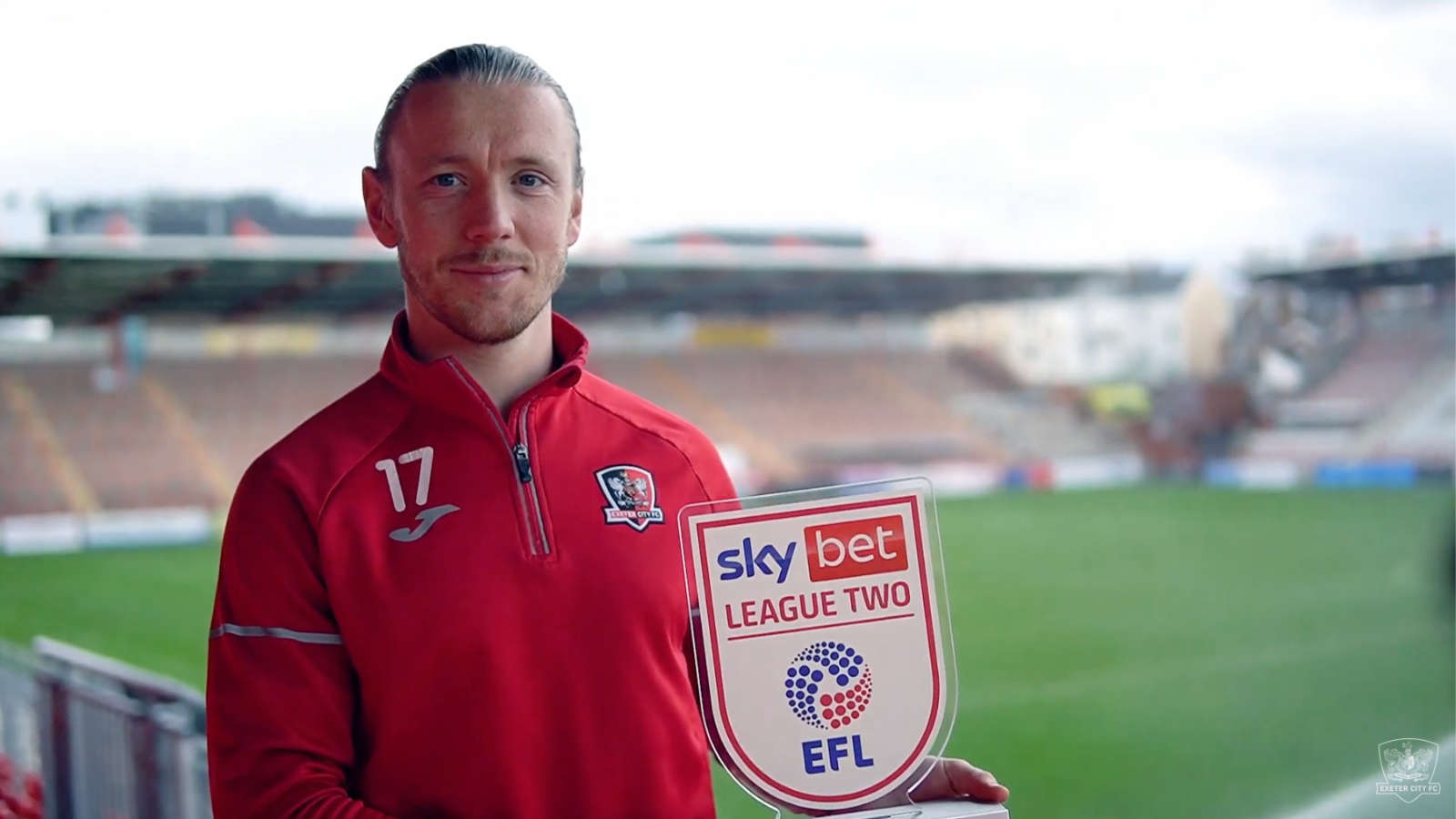 Photo: Exeter City Football Club
Academy graduate succeeds Jake Taylor
Exeter City striker Matt Jay, who scored 20 goals last season, has been named the new captain of Exeter City.
The 25-year-old academy graduate will take over the role from his departed predecessor Jake Taylor, who left the club at the end of last season.
Grecians manager Matt Taylor said: "He's still a young player really, but he has been here a long time. His attitude – he had to wait for his opportunity and then seize it.
"Last season he was player of the season by an absolute mile and he is a huge influence in the changing room as well. I feel he can handle the role well.
"This is also a result of his upbringing. What a great character he is, and credit has to go to his family for that."