City's number 8 knows the importance of the iconic fixture
Exeter City v Plymouth Argyle is one of the biggest rivalries in English football - and the two sides go head-to-head this weekend for the first time in two years.
Despite a brilliant start to the 2019/20 campaign, the Grecians come into the game having suffered back to back defeats against Cambridge and Scunthorpe - conceding seven goals in the process.
Argyle, however, are in fine form. Ryan Lowe's side remain undefeated this month - including an impressive 4-0 win against Leyton Orient and 2-0 win against Carlisle.
City's midfield maestro Nicky Law, who's scored four goals this season, knows the importance of the Devon derby. Speaking about the highly anticipated encounter, the 31-year-old said "We know that Plymouth are an attacking side and they play a nice brand of football.
"Argyle are in good form. But, we're up the top of the table for a reason - it will be a really tight game and a brilliant one to watch. We need to stay calm and treat the Devon derby as a normal game - at the end of the day it's just another three points. But we also know there's a lot more that a comes with it - such as bragging rights. All we can guarantee as players is that we'll give it absolutely everything as we always do.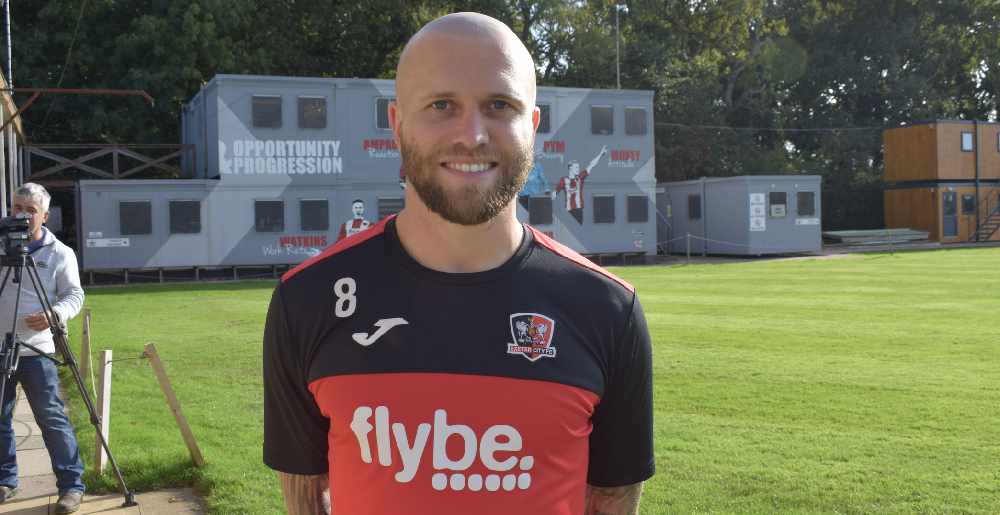 "We're in a healthy position in the league - and we're not too far away from where we want to be. However, we were always going to have little slip ups in the season, it's never plain sailing unfortunately. We've had a lot of praise, and now we're getting deserved criticism following our back to back defeats. Nobody here can argue with that our last two performances were unacceptable. But we're determined, and Plymouth is a great game to bounce back."
More than 8,000 fans are expected to pack the park - including 1,000 from Plymouth. Law, who was born in Plymouth, says the crowd will play a pivotal role.
"The fans will be well up for it," Law added. "They really are the 12th man. When the big bank is cheering, it gives us more energy and motivation. Hopefully we put on a good performance for them."
The game kicks off this Saturday (26th October) at 1pm.