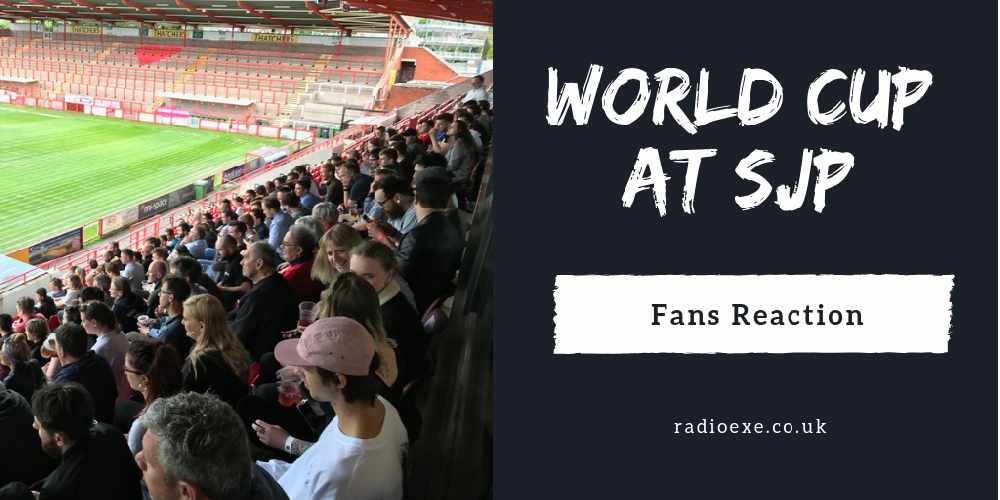 Over 450 people were packed inside Exeter's St James Park to watch England beat Columbia
For the first time in the nations history, England fans experienced their first ever World Cup penalty shoot out victory. The spectators were somewhat shocked, shaken and slightly exhilarated that England won a penalty shoot out!
England, who last won the World Cup in 1966, beat Columbia 4-3 to reach the quarter-finals of the biggest competition in football. The three lions held on to a narrow 1-0 lead before Columbia scored a 93rd minute equaliser taking it to extra-time then penalties. Eric Dier, who came on as a sub for England, scored the winning goal to send his team into the last eight and fans across the county into contentment.
Take a watch at the reaction of the England fans inside Exeter's St James Park after the final whistle, below:
Next up, Gareth Southgate's side face Sweden on Saturday at 3pm (UK time).
(Video below courtesy of Exeter City Football Club)