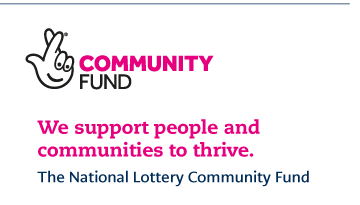 114 projects will benefit.
Devon's community organisations are celebrating after being awarded £2.6 million in National Lottery funding.
The money, raised by players for good causes, is being distributed by The National Lottery Community Fund.
Some of those to benefit are:
Jubilation Choirs, in Exeter, will use its £10,000 grant to run therapeutic singing workshops for people recovering from addiction and substance abuse, to improve wellbeing and help individuals integrate back into their local communities.
Trinity Sailing Foundation, in Torbay, has been awarded £10,000 to provide sailing courses for young people at risk of educational exclusion, in order to help them build skills and self-esteem.
Recovery Devon CIC, based in Bideford, will receive £7,450 to create 'Happy to Share My Table' cards that individuals can use in cafés and other public spaces. The project aims to reduce social isolation and loneliness by enabling people to connect and build positive relationships.
James Woolridge, Managing Director at Recovery Devon CIC, said: "National Lottery funding will enable us to create 'Happy to Share My Table' cards, which can be used in cafes and other places where people gather, as an invitation to share a table, start a conversation and build connections within our communities. Loneliness and isolation affects people of all ages and has a major impact on wellbeing. By encouraging people to share their tables and spend some time chatting, we hope to reduce the number of people feeling the effects of loneliness."
James Harcourt, England Grant-Making Director at The National Lottery Community Fund, said: "Thanks to National Lottery players we are able to support more projects addressing loneliness and social isolation than any other funder in the UK. We're delighted that many of the projects we have funded this quarter are focussed on bringing communities together, enabling people to make new connections and empowering their communities to thrive. With their ideas, knowledge and passion, this money changes lives."
Devon's community groups aren't alone in being awarded lottery money - the South West as a whole is receiving more than £8.5 million, which is being distributed across 352 community projects and organisations.
The National Lottery Community Fund is responsible for giving out money raised by National Lottery players for good causes. Last year it awarded over half a billion pounds (508.5 million) and supported over 11,000 projects across the UK for health, education, environment and charitable purposes.