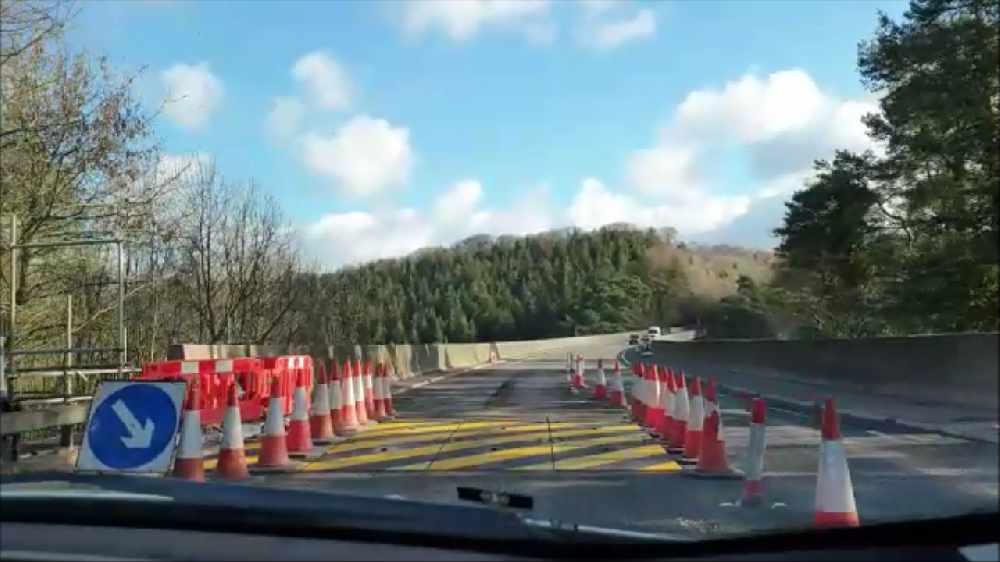 Image: Peninsula Road Safety Partnership
Cameras are on the A361 North Devon Link road.
The Peninsula Road Safety partnership says the average speed cameras with a 30mph limit, at the Bray Viaduct are in place to protect highways workers and drivers.
Holes have been dug in the road surface as part of the £400,000 scheme. They've been covered with large reinforced plates to allow access to the viaduct, but if hit at speed, the safety partnership says could move and "throw the vehicle off course into the viaduct wall or oncoming traffic."
The say "Notices of Intended Prosecution will be landing on doormats in the very near future" after more than 700 drivers were caught in 8 days.
Marcus Laine, the Operations Manager for the Peninsula Road Safety Partnership stated, "The average speed system and the 40 mph buffer either side are only a couple of miles long, there is no excuse for the aggressive tailgating and reckless overtakes we have already witnessed within the area of the road works. Speed detection vans and unmarked police vehicles including the No Excuse team will be patrolling the A361 to ensure the small minority of motorists who do not consider such speed limits , which have been imposed for safety of the road engineers and all road users, as applying to them, are prosecuted for any offences they may commit within the buffer zone. Those that choose to exceed the 30mph limit within the average speed system will automatically receive a notice of intended prosecution in the post"
The Peninsula Road Safety Partnership (PRSP) that covers Devon and Cornwall has been in existence now for 16 years, continually striving to make the 22000km or 13670 miles of road as safe as possible for all residents and visitors to this beautiful part of the UK.