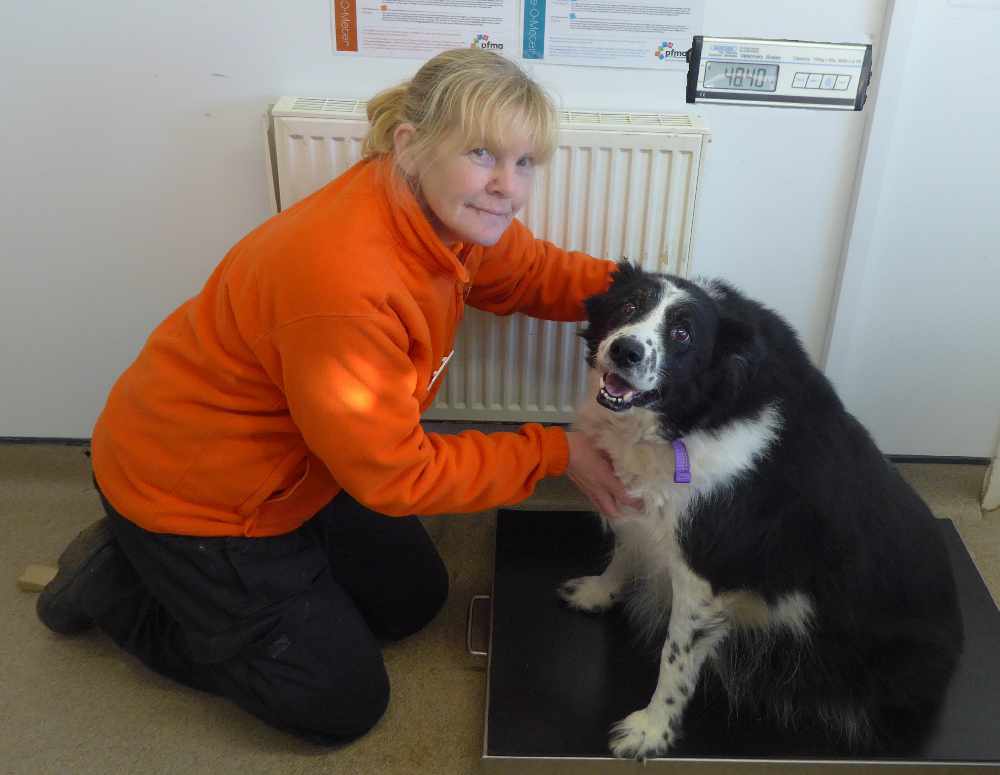 Bopper needs to lose half his weight to get to 4 stone.
Bopper the whopper needs to halve his weight
Gables Farm Cats and Dogs Home in Plymouth is appealing for help after taking on an 8 stone dog.
Bopper the Whopper (a name they've given him) was given to them by the RSPCA after his owners couldn't look after him anymore.
He needs to drop 1/2 his body weight to reach a target of 4 stone.
He's now on a strict diet of a small meals, but often. He also has an exercise plan of small, flat walks, but often.
Bopper's so big he couldn't fit in Kennels at the charity. So he's living in the spare room of Ruth who works on site, to give him more space and encourage him to move.
The charity want to get him to target weight, before re-homing him next year.
They've also launched a fundraising appeal to help pay for his care at the home.