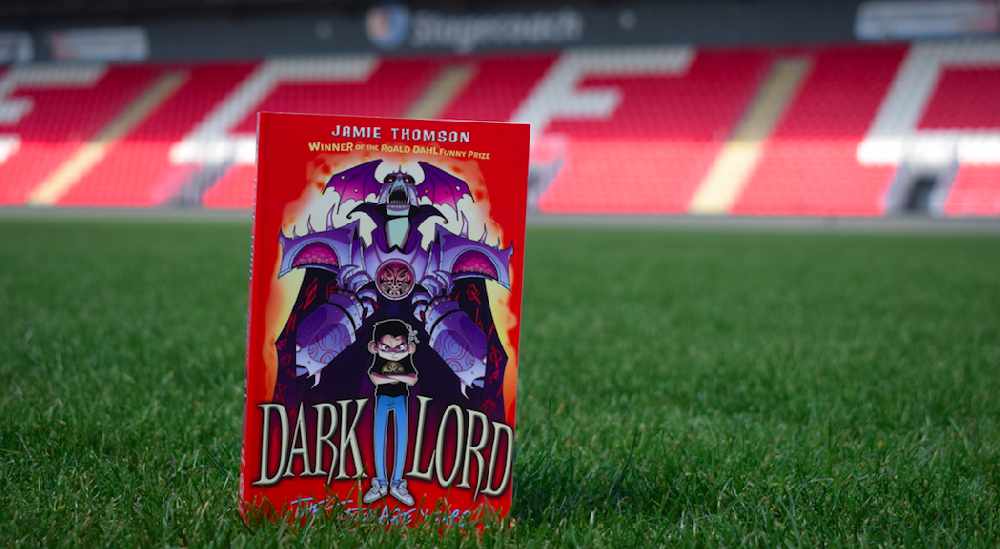 Jamie Thomson will visit St James Park later this week for a day of fun and education to influence year 4 students
On Thursday (16th May) award-winning author Jamie Thomson will travel to St James Park, home of Exeter City Football Club, for a day of fun, education and fitness.
The exciting event is part of Exeter City Community Trust's 'Premier League Primary Stars' programme - an initiative delivering high quality PE lessons to inspire children.
Four different Devon schools will attend the event, all year 3 and 4 students. During their time at the stadium, they'll be participating in numerous activities such as ping pong, dodge ball, football on the pitch, stadium circuits (which includes running up and down the big bank!) and a ground tour of the stadium.
Jamie, winner of the Roald Dahl Funny Prize 2012, will be providing a fun, educational workshop for each school too - talking with the students about his book and performing his comedy roadshow.
Stuart Davies, Primary Stars co-ordinator at City Community Trust, says: "We want to inspire children, we want the PE lessons and outdoor activities at St James Park to benefit the children inside the class room.
"Jamie will hopefully get the kids inspired to read more books and improve their English skills too. I'm really looking forward to it. It's going to be educational, fun and an unforgettable day out for the youngsters."