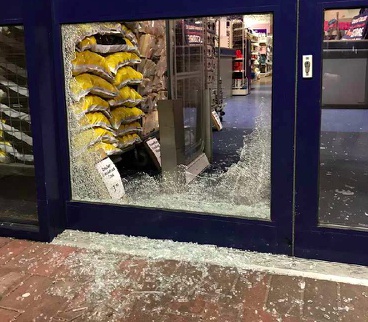 Image: @AllianceArv, Twitter
Suspect tasered and arrested
Officers have tweeted their disbelief after a thief broke into a Range Store whilst they were parked outside.
The Armed Response Team were in an unmarked car.
The burglar smashed the door and then came out wielding a hammer.
Officers tweeted to say: "When you're burgling, do a proper recce and notice the unmarked police car parked in the corner of the car park, before you smash your way through the front door of the store! Then don't come out with a hammer and get tasered!! #toptips #darwinaward #dontburgle #itsbad"
The same team also dealt with a firearms incident in South Devon and a cloned stolen vehicle.