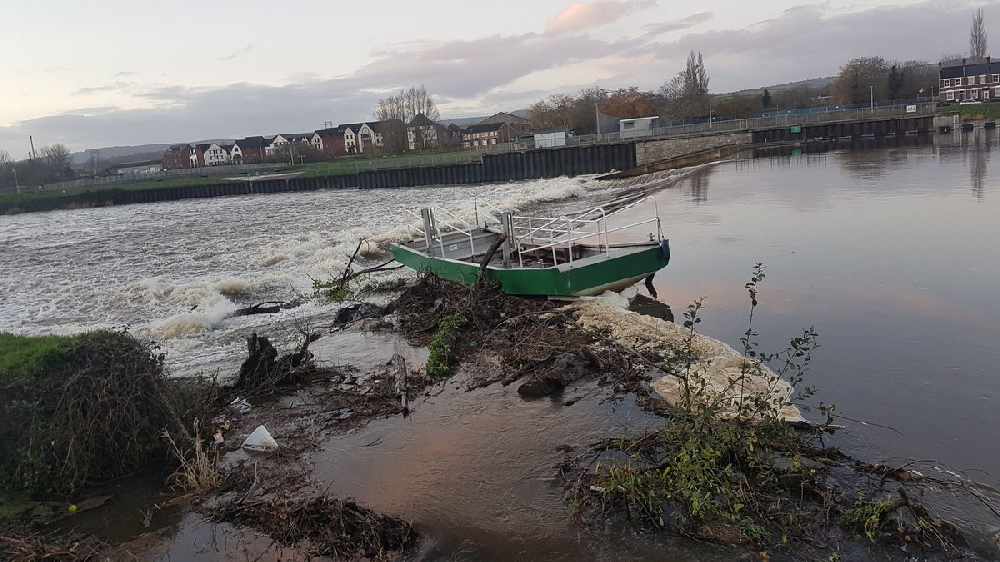 Image: Caspar Hughes
It floated from Exeter Quay to Trews Weir
Exeter's hand operated Butts Ferry, which broke free from its mooring, has now been pulled to the side of the River Exe and secured.
It had been balancing on the edge of Trews Weir after breaking loose from Exeter's Quay.
The City Council is hoping to recover it this week.