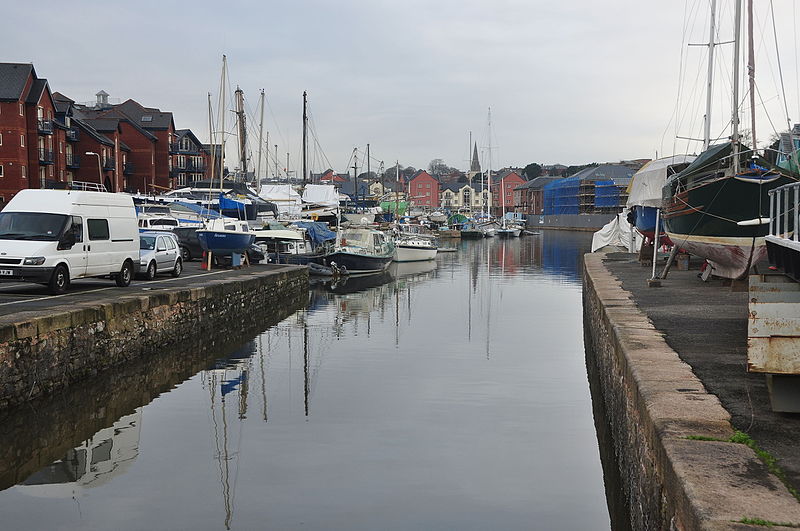 Exeter Canal basin (courtesy: Nilfanion)
Danger from weeds and rats
Police in Exeter are worried about the increasing numbers of swimmers in Exeter Canal.
Following reports made to them about people taking a dip, they've taken to social media to warn of the dangers of both weeds and rats.
They say: "Can we remind people that this is not only a drowning risk due to the tangle of weeds in the canal, but also you are at risk of catching Weill's disease (caught from rat urine - of which there is a lot in the canal!) Not pleasant and potentially fatal."
Following the prime minister's announcement of a relaxation of lockdown last week, the Exeter neighbourhood policing team warned that they would deal "robustly' with people who met with more than one other person from outside their household and didn't stand at least two metres apart. Fines for breaking guidelines have been increased from £60 to £100.
Guidance is at: https://crowd.in/kvukkW