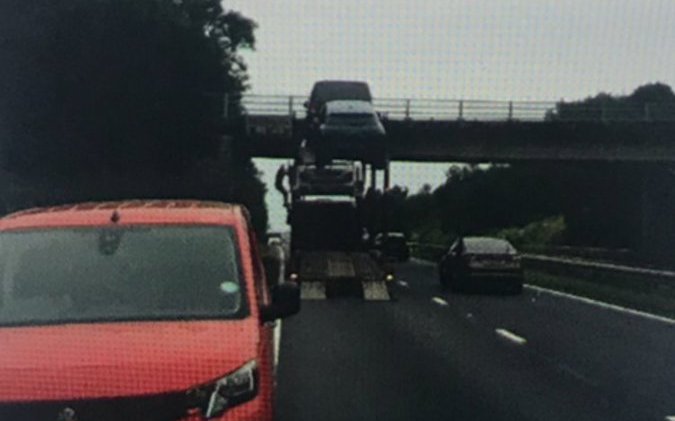 Image: @RoadPolAlliance, Twitter
Driver realised it wouldn't fit under bridge.
Police have shared details on Twitter after the driver of a car transporter stopped on the main carriageway of the A38 yesterday (Wednesday 10th July).
Officers say the driver didn't pay attention to their own height restrictions.
At one point, the driver was seen maneuvering a vehicle off the trailer towards oncoming traffic.
Officers added the driver was reported for a "few matters".