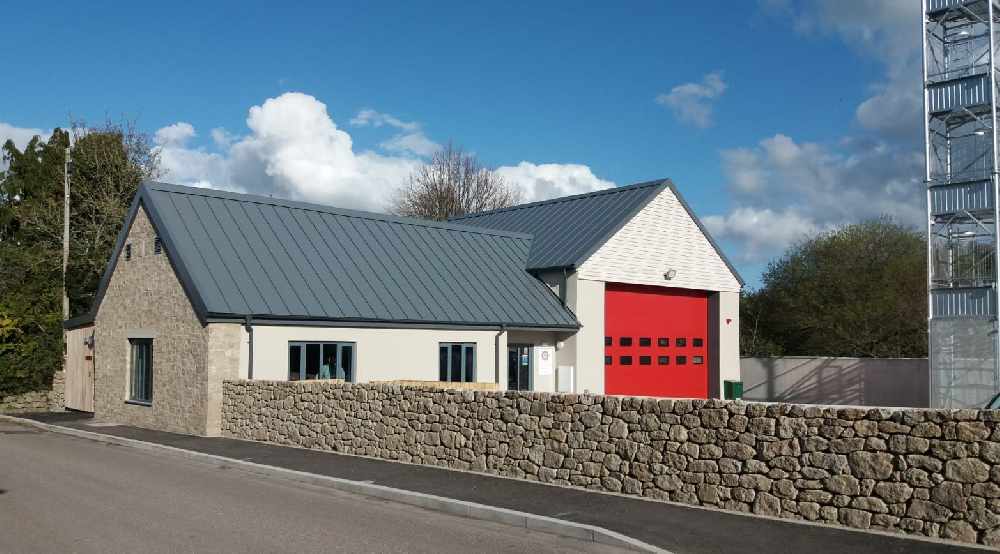 It's part of a major new development.
The new station, located at Lower Street, was paid for by developers CG Fry, who wanted to build on the site of the previous fire station.
It is part of a major new development of 93 new houses, the result of extensive collaboration between the local community, the parish council and Dartmoor National Park Authority, that was approved by planners in 2016.
At the opening of the new station, Chief Fire Officer Lee Howell said that he was immensely proud for the community of Chagford.
He said: "This shows that we are investing in our staff and we are doing the very best for our communities. I am immensely proud to be here today at the opening of this new fire station."
He added that the station is state-of-the-art with very modern facilities, but that the firefighters and not the building will make the real difference.
Mark Shears, watch manager at Chagford Fire Station, had previously said: 'I'm looking forward to having a new modern fire station that is a little bit larger, so we can park our 4×4 inside the station. Hopefully it will encourage some more people in the town to come forward and become Chagford firefighters.'
It comes as the Devon and Somerset Fire and Rescue Service are currently talking to staff about a major change and improvement programme and a key part of this involves looking at the locations of our fire stations and how firefighters operate from them.
There are currently 85 fire stations across the two counties, but they are aligned to standards of fire cover that were developed in the late 1940s and are not reflective of the current and future demographics of Devon and Somerset, the service's recently adopted change & improvement programme mandate states.
A report to the Devon and Somerset Fire and Rescue Service's Resources Committee at the end of January added that the service is facing a challenge in maintaining the number of fire stations, replacing and maintaining fire appliance, its capital expenditure requirement and keeping debt charges within a five per cent limit.
More money will have to be borrowed, or stations will have to close or relocate, to meet the requirements, the report concluded.
Already members of the Devon and Somerset Fire Authority have been briefed on a plan that would see the existing station at the Balls Corner roundabout close and a new station be built on land two miles away at Forches Cross – midway between the Drumbridges roundabout and Newton Abbot.
Plans to demolish Brixham's fire station in Bolton Street and to replace it with a new building were approved by Torbay Council planners in March, while the Devon & Somerset Fire & Rescue Service has also submitted a planning application for the complete refurbishment of the existing Fire Station at Camels Head in Plymouth.