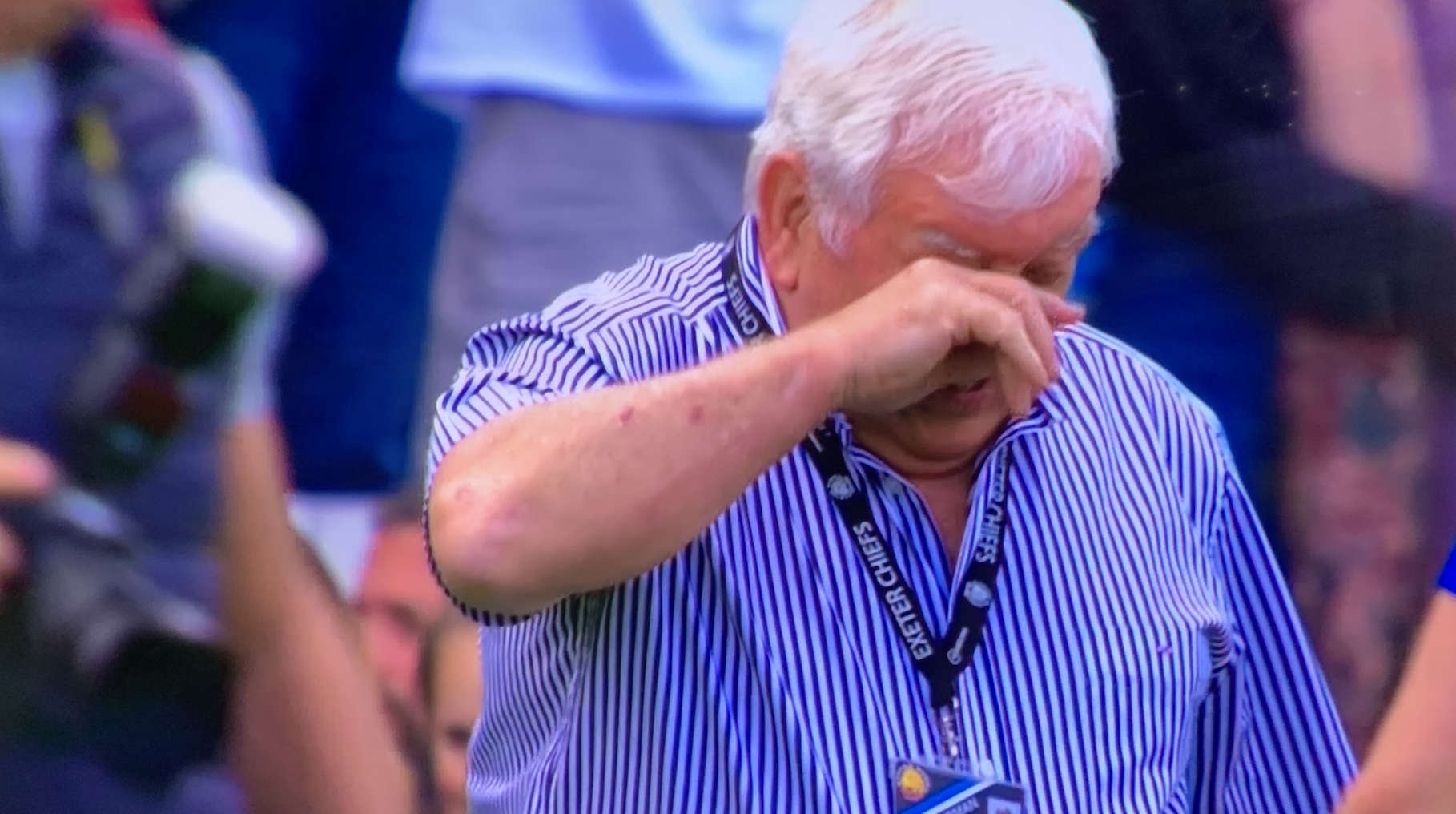 Chiefs' chairman Tony Rowe shed a tear when the women's team made the final (courtesy: BT Sport)
They are Premier 15s runners-up
After just two seasons, Exeter Chiefs women have finished the season with a cup trophy and runners-up place in the league.
They've done more than emulate the men, who have suffered a stuttering season - and, although the last match of the season ended in disappointment, second place in the Premier 15s is no dishonour.
So the team will be honoured with an open-topped bus parade through Exeter High Street on Monday evening.
In a statement, the club said: "In only their second season together, this incredible group led by head-coach Susie Appleby, have laid the foundations for a legacy of Women's Rugby in the Southwest and broken the monopoly of success which the London based clubs have enjoyed for several seasons.
"It has long been a tradition of the club to mark major milestones with an Open Top Bus parade, and the achievements of this squad deserve no less celebration.
"The buses will travel from St James' Park, making their way along Sidwell Street and the High Street before arriving at the Guildhall where the team will be greeted with a civic reception hosted by the lord mayor of Exeter.
"Members of the coaches and playing squad will take to the Guildhall balcony to raise their Allianz Cup trophy and celebrate with fans!"