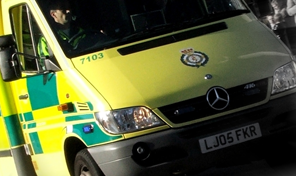 A school bus has been involved in an accident on the A380 near Exeter - but no children are reported to have been hurt.

An extra bus has been laid on to take them on to school, as emergency crews deal with the crash.

The accident happened at the top of Telegraph Hill as the bus was travelling towards Exeter.

It collided with a Ford Ka, trapping the woman driver in the vehicle... other vehicles also became involved in the collision.

The road is expected to remain closed for the rest of the morning.