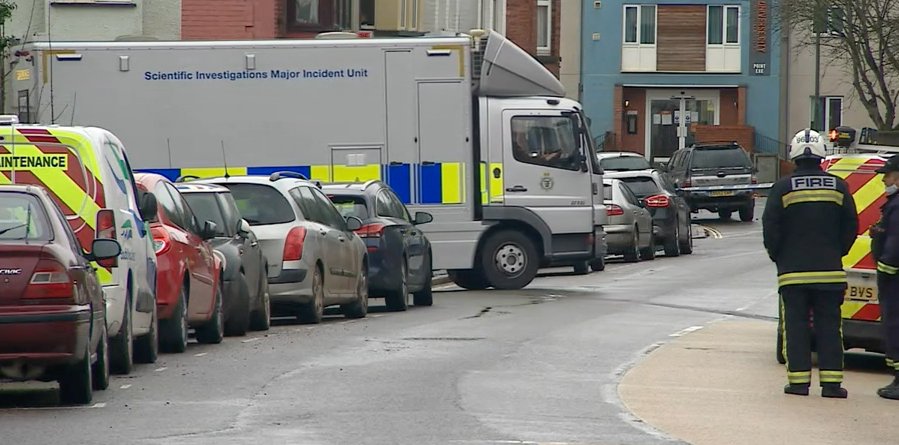 St David's open on Thursday morning
St. David's Church in Exeter is to open on Thursday morning to provide space for people to remember the three people who died in a fire.
The deacon of the church, the Reverend Ash Leighton Plom is inviting people to bring floral tributes, light candles and use the space for quiet prayer or meditation.
Two people in their twenties and a four-year-old died in the fire on Clayton Road near St. David's station - and church - on Sunday. Three other children are in hospital.
The cause of the blaze is being investigated, but no one is being sought in connection with it.
Devon and Somerset Fire and Rescue Service said: "Our heartfelt thoughts are with the family and everyone involved in responding to this tragic incident."
Exeter City Council leader Phil Bialyk said on Twitter: "This is tragic news that will impact the whole of the city. Our hearts go out to the family.
We will of course do anything we can to support the community."
And police and crime commissioner Alison Hernandez, said the fire was "really heartbreaking [and] not something any commander wants to have to head up. Seriously sad and thanks to all involved who helped and will be helping at the scene. I'll be praying for the children in hospital"
A fundraising page for the family has collected around £10,000. Click on the image to go to the page: