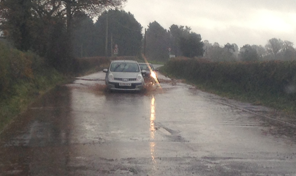 Last month's flooding in Exeter will be re-examined at a public drop-in event later today.

Anyone affected by the widespread flooding can attend the event at the Civic Centre between 4.30pm and 7pm, and bring along photographic or video evidence to show the county council and Environment Agency.

It comes as the authorities are preparing bids for Government funding for flood resilience work .. including one for six million pounds towards Exeter's improved defences.