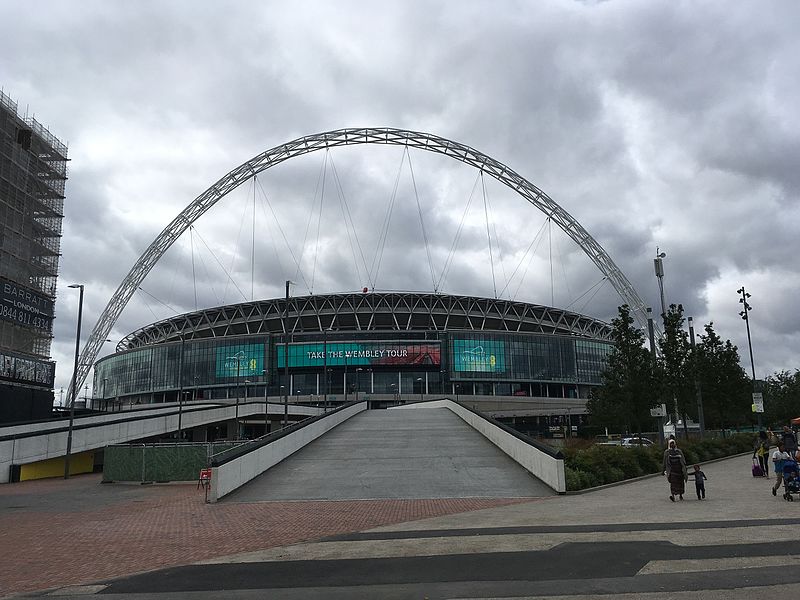 Wembley Stadium (courtesy: Jonmolo)
League 2 play-off tonight
Wembley beckons for the third time in four years as Exeter City FC head to the capital for the League Two play-off final.
It's eight years since the club last played in League One. Former manager Paul Tisdale used to say that Exeter was a League Two Club which would have occasional forays into the higher division, with aspirations restricted by the ownership and finances of the club.
That's not the opinion of chairman Julian Tagg, who believes the championship is a possibility, with the wise purchases and the odd sale of rising academy stars.
The push for that can only happen with a sustained campaign in League One, and that can only happen if Northampton Town are whipped at Wembley. They've tasted that division more recently than City.
Exeter coach Matt Taylor says they don't want to come away from Wembley with any regrets. They're in attacking mode. "It has been quite a quick turnaround since Monday evening and that fantastic result against Colchester," he says. "The main port of call first was getting the player rested and recovered. To play 120 minutes after such a short period of training was incredible and was such a huge effort from that group of players.
"We had to look after them. We had to almost wrap them up in cotton wool for a couple of days and get them ready for what will be a good weekend's training and then to travel up on Sunday. We want to go and play to the best of our ability on Monday, but we also know that we need speed in our game and to do that we need to be physically right."