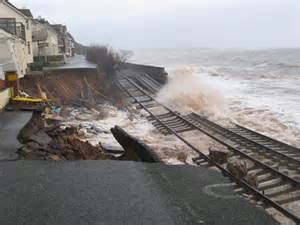 Geographer's international conference told UK infrastructure can't cope
An international conference has been told that climate change could have cause the Dawlish railway line crisis.
The Royal Geographical Society's has been hearing how the line was washed away in storms in February last year.
They says that British infrastructure - such as rail and roads - aren't geared to coping with the changing climate.